Solutions Review compiled the top network security LinkedIn Learning courses for network engineers and administrators of all skill levels.
Network security is a critical task for business IT, as cyber threats continue to be a pressing issue for companies of all sizes. Having the ability to detect security threats before they happen and prevent them from accessing your systems is fundamental for keeping your users and resources safe. Online courses and training are great resources who those who want to learn more about network monitoring.
With this in mind, the editors at Solutions Review have compiled this list of top-rated LinkedIn Learning network security courses to consider taking. Each course in its catalog is taught by industry experts in software, creativity, and business skills. Courses are listed in no particular order.
6 Network Security Courses on LinkedIn Learning
OUR TAKE: For network professionals looking to earn the Microsoft Technology Associate (MTA) Security Fundamentals exam (98-367), this course, taught by LinkedIn Learning course author and retired professor Lisa Bock, is the perfect resource for studying.
Description: Network security is an important component of the Microsoft Technology Associate (MTA), Security Fundamentals exam (98-367). In this course, Lisa Bock covers one of the main topics of the exam: securing an organization's network, to keep interconnected systems and data safe. The course introduces security devices such as firewalls and honeypots. In addition, she reviews the importance of isolating networks with VLANS and NAT addressing, along with a review of common security protocols. She also provides overviews of how to protect clients with antivirus software, encrypt folders and files, and implement software restriction policies. Finally, she looks at the often-overlooked topic of physical security, which includes securing a building's perimeter and the hardware within.
---
OUR TAKE: Instructor Malcolm Shore, a chief security architect with decades of experience in the cybersecurity field, covers everything you need to know about hacking wireless networks. This course is part of a test prep series for the Certified Ethical Hacker exam offered by EC-Council.
Description: Wireless networks are convenient and popular, but poor configuration and encryption leave them open to attack. Hackers can use Wi-Fi vulnerabilities to infiltrate your entire network. Security professionals need to know how to detect, prevent, and counter these kinds of attacks using the latest tools and techniques—the subject of this course with cybersecurity expert Malcolm Shore. Malcolm covers everything from configuring basic security to understanding how hackers extract passwords, harvest connections at rogue access point, and attack networks via Bluetooth. He also explains how to select the right antennae for testing and introduces some sophisticated Windows and Linux tools to scan for vulnerabilities, including Acrylic, Ekahau, and Wireshark. By the end of the course, you should be able to shore up your wireless connections and gain confidence that your local network is safe to use.
---
OUR TAKE:
Jungwon Ryoo, a Professor of Information Science and Technology and Division Head for Business and Engineering, provides training on the functions of network forensics, including investigating network traffic, protocol analysis, and network forensics tools.
Description: Network forensics is used to find legal evidence in network devices. In this course, Jungwoo Ryoo covers all of the major concepts and tools in this growing technical field. Jungwoo begins by reviewing the basics: the goals of network forensics, a network forensic investigator's typical toolset, and the legal implications of this type of work. Then, he shows how to prepare for an investigation; acquire network logs and investigate network events; collect and investigate network traffic; and leverage various network forensics tools, such as Wireshark, Splunk, and tcpdump. Along the way, he uses a combination of open-source and commercial software, so you can uncover the information you need with tools that are within your budget.
---
OUR TAKE: Season instructor Sean Collins, President of Creative Technology Management, covers everything you need to know about firewall administration, including firewall schedules and rules, virtual IPs, intrusion detection, and TCP flag definitions.
Description: Security is the greatest need in the digital world right now, and it shows no sign of slowing down. And when it comes to protecting a private network, a firewall is the most fundamental security technology out there. In this course, Sean Colins covers the fundamentals of firewall functionality, configuration, and administration in short, easy-to-understand segments designed to put this complex network security technology into the reach of novice to intermediate firewall administrators. Sean goes over basic and advanced firewall configuration tasks, shares practical case studies, and offers troubleshooting tips. Upon wrapping up this course, you'll be ready to get your own firewall up and running on your network.
---
OUR TAKE: This course should be considered by anyone in charge of Microsoft Azure at their company, or anyone looking to take the AZ-900 Azure Fundamentals exam. Shyam Raj, a technical trainer at Qualys, explains the details of network and cloud security through Microsoft Azure.
Description: Microsoft lists over 600 services offered by Azure, its popular cloud computing service. A key component across the hundreds of Azure services is, of course, security. In this course, Instructor Shyam Raj provides foundational coverage of the security features offered by Azure. Starting with topics like managed firewall services and protection against DDoS attacks, Shyam also covers Azure identity services, including key elements like authentication, authorization, and Azure Active Directory, and details use cases for the Azure Security Center. If you're new to Azure, are an IT professional exploring the Azure services, or just want a deeper look at the security piece of the AZ-900 Azure Fundamentals exam, this course is for you.
---
OUR TAKE: If you're considering taking the 200-301 CCNA exam, you need to consider taking this course. LinkedIn Learning course author and retired professor Lisa Bock goes over topics like SIEM technology, social engineering, data loss prevention, and encryption, among others.
Description: Protect your network from common security threats. In this course, instructor Lisa Bock helps equip network administrators with a foundational understanding of security concepts in relationship to Cisco networks. Lisa covers essential security terms and discusses common security threats such as active and passive attacks, social engineering, and malware. She reviews cryptographic techniques such as encryption and digital signatures, and describes various network topologies such as campus area networks, wide area networks, and data centers.
---
Looking for a solution to help you improve your network performance? Our Network Monitoring Buyer's Guide contains profiles on the top network performance monitor vendors, as well as questions you should ask providers and yourself before buying.
Check us out on Twitter for the latest in Network Monitoring news and developments!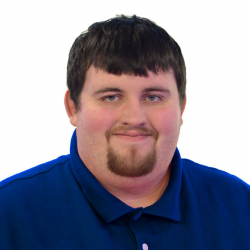 Latest posts by Daniel Hein
(see all)