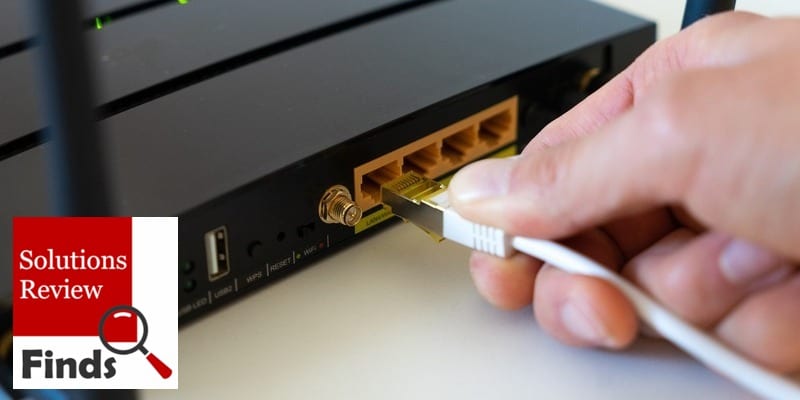 Our editors have compiled this directory of the best wide area network (WAN) routers for businesses based on Amazon user reviews, rating, and ability to add value.
The network is the backbone of modern business, supporting critical business tasks and connecting businesses with customers and employees. Routers allow users to connect devices to a business network, such as a wide area network (WAN), and access the Internet, as well as allowing companies to send critical business data to employees. However, with so many options on the market, determining which WAN routers are best for you and your organization's needs can be an overwhelming process.
The editors at Solutions Review have done the research for you, curating this directory of the best WAN routers for businesses on Amazon. The products have been selected based on the total number and quality of user reviews, as well as the ability to add value. Each of the WAN routers listed in this compilation meets a minimum criteria of 100 reviews and a 4-star-or-better ranking.
Note: Products are listed in no particular order.
From the manufacturer: "With more WiFi devices and higher bandwidth requirements, the need for a high capacity WiFi network is greater than ever. 802.11ax WiFi with OFDMA, 160MHz Channel Support, AX MU-MIMO and 1024 QAM is built for greater capacity, more efficiency and to handle more devices. The Archer AX6000 is TP-Link's first AX WiFi router to support your growing need for WiFi whether you're streaming 4k/8k movies, online gaming, experiencing VR, or engaging with your smart devices."
Popularity: 6,615 reviews and 4.4 stars
---
From the manufacturer: "Each Peplink Balance includes 7 advanced load balancing algorithms. Network traffic is distributed to different Internet links to achieve an overall increase in network speed. Simply add low-cost Internet links such as DSL, Cable to your existing network, loading websites will be much faster. Everyone in the network will benefit!"
Popularity: 146 reviews and 4.3 stars
---
From the manufacturer: "With Gigabit Ethernet ports, OpenVPN support, and an integrated firewall, the Linksys LRT224 Business Dual WAN Gigabit VPN Router is the ideal choice for reliable and secure network service for growing businesses. OpenVPN support gives employees secure remote access to your VPN from laptops or smartphones, and URL filtering allows administrators to prevent employees from visiting harmful or time-wasting sites."
Popularity: 573 reviews and 4.2 stars
---
From the manufacturer: "The Cisco RV340-K9-NA Dual WAN Gigabit Router is the perfect choice for any small business network that requires performance, security, and reliability. The RV340-K9-NA extends the basic capabilities of the Cisco RV routers. It offers performance, flexibility, and security all in one device."
Popularity: 155 reviews and 4.1 stars
---
From the manufacturer: "TRENDnet's AC3000 Tri-Band Wireless Gigabit Dual-WAN VPN SMB Router, model TEW-829DRU, features three concurrent WiFi bands to maximize device networking speeds: two separate high performance 802. 11ac networks (5GHz1: 1733Mbps / 5GHz2: 867Mbps), and a 400Mbps Wireless N network. It features dual-WAN ports for load balancing or fail-over modes and encrypted Virtual Private Network (VPN) access for remote users. Dual-WAN ports smooth network loading, minimize network downtime and allow employees to access your network from the Internet—all with a single router. This wireless router features advanced management, QoS, VLAN, VPN, and other capabilities to ensure optimal performance, scalability, and protection of your network."
Popularity: 121 reviews and 4.1 stars
---
From the manufacturer: "The NETGEAR Nighthawk AC1750 Smart Wi-Fi Router delivers extreme Wi-Fi speed for gaming up to 1750Mbps. The Dual Core 1GHz processor boosts wireless & wired performance. High-powered amplifiers and external antennas increase the range for whole-home mobility, while Beamforming+ boosts speed for mobile devices, up to 100% faster. This router is recommended for up to 25 devices."
Popularity: 74,719 reviews and 4.3 stars
---
From the manufacturer: "TRENDnet's Gigabit Multi-WAN VPN Business Router, model TWG-431BR, features internet WAN load balancing, a network fail-safe backup, and encrypted Virtual Private Network (VPN) access for remote users. Improve peak-network-loading performance and eliminates network downtime with the use of the VPN router's multiple WAN ports."
Popularity: 525 reviews and 4.3 stars
---
From the manufacturer: "Powered by Qualcomm QCA9563 SoC, 775MHz CPU 300Mbps(2.4G) + 433Mbps(5G) high speed Wi-Fi DDR2 128MB RAM. Includes a repeater bridge and support for external MicroSD card storage up to 128GB. 16MB Nor flash + 128 Nand flash. Small, light, and easy to use. LEDE/OpenWRT comes pre-installed with the router. Pre-installed WireGuard, OpenVPN, Cloudflare DNS over TLS is also available. GL-AR750S-Ext (Slate) router with 1-year limited warranty, power adapter, USB cable, Ethernet cable and user manual. The router is compatible with over 30 VPN service providers, delivering a secure network experience for all connected devices."
Popularity: 1,858 reviews and 4.5 stars
---
Solutions Review participates in affiliate programs. We may make a small commission from products purchased through this resource.
---
---
Looking for a solution to help you improve your network performance? Our Network Monitoring Buyer's Guide contains profiles on the top network performance monitor vendors, as well as questions you should ask providers and yourself before buying.
Check us out on Twitter for the latest in Network Monitoring news and developments!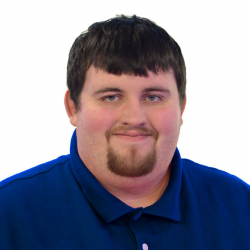 Latest posts by Daniel Hein
(see all)