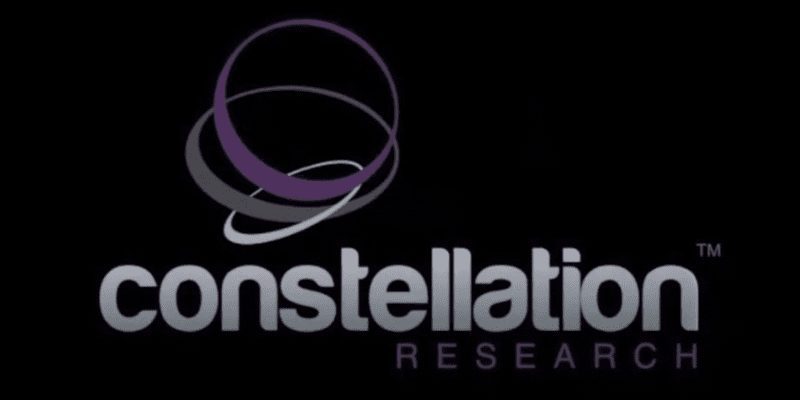 Strategic advisory and analyst firm Constellation Research recently released the findings from its Constellation ShortList for Digital Performance Management. The report from Ray Wang spotlights eight digital performance management vendors that businesses of all sizes should pay attention to. Each Constellation ShortList report is updated yearly, although some reports can be updated after six months if deemed necessary.
The Constellation ShortList for Digital Performance Management evaluated 25 performance monitoring providers before selecting the 8 companies listed. Constellation used a combination of partner conversations, client inquiries, vendor selection projects, market share, customer references, and internal research to determine which vendors would be included in the report. Constellation also took client company size and marketing resources into consideration.
The 8 solution providers named in the Q3 2021 report are listed below in alphabetical order.
---
Akamai SOASTA's digital performance management capabilities are comprised of two major solutions: CloudTest for cloud-based application monitoring and mPulse for real-user monitoring. CloudTest examines applications and stress-tests them to ensure that they are prepared to deal with sudden spikes in traffic no matter where they are in development or deployment. mPulse delivers granular visibility into the performance of end-users and third-party resources, helping you identify areas of your system where slowdown is occurring.
---
The AppDynamics platform is an application performance monitoring suite that helps users create better digital experiences for customers and employees. The suite of applications, built on an enterprise-grade platform, accelerates digital transformations to drive customer engagement and operational efficiency. AppDynamics' APM capabilities provide visibility into every line of code and important transactions across multi-cloud environments. Other features include end-user monitoring, infrastructure visibility, and business performance monitoring.
---
Aternity is a digital experience management company that delivers insights into self-healing and visibility into the end user experience of enterprise cloud, SaaS, and mobile apps. The company's monitoring solution isolates the causes of delays to networks, devices, and app backends to diagnose and resolve user-impacting issues. Aternity was recently named in the Gartner Market Guide for Digital Experience Management and was listed as a Strong Performer in the Forrester New Wave for End-User Experience Management, Q4 2020.
---
Catchpoint provides network engineers and operations teams with full visibility into the OSI stack from Layer 3 to Layer 7. Network Insights consists of four primary capabilities: DNS monitoring, traceroute monitoring, BGP monitoring, and endpoint monitoring. Each of these capabilities provides visibility into different components of the delivery chain, which enables proactive detection and triage of problems that arise within network layers — endpoint, enterprise LAN/WAN, DNS, CDN, ISP, and cloud.
---
Datadog is an infrastructure and application monitoring platform that provides full observability for modern applications. The platform collects, searches, and analyzes traces across fully distributed architectures. Datadog users can quickly find traces that match a particular user, customer, error code, endpoint, service, or custom tag. The company's APM solution supports live root-cause analysis to reduce resolution time and help teams release features more quickly. Datadog also offers solutions for network monitoring, incident management, and security monitoring.
---
Dynatrace offers network monitoring, application performance management, and digital experience monitoring capabilities through its solution. Its network tools can be correlated with app performance metrics to deliver insights on how network performance is affecting end-user experience. Dynatrace offers visibility that allows IT teams to quickly identify the services and processes that are experiencing network connectivity issues. In addition to identifying bottlenecks, Dynatrace analytics can help businesses plan for network and server resources.
---
New Relic One is an observability platform that offers users numerous performance observability capabilities, including application performance. The solution's Telemetry Data Platform acts as the single source of truth for businesses, ingesting and storing operational data in one place with real-time alerting and the ability to build custom applications. Users can also monitor distributed services, applications, and serverless functions, no matter how or where they're developed, as well as fully understand their digital customer experiences.
---
Stackify Retrace is an application performance monitoring designed to catch issues during quality assurance testing, observing and improving application performance in production environments. The solution aggregates logs across all applications and servers and examines for bottlenecks by looking at deployments, user satisfaction, and dependencies. Retrace also provides code-level analysis by comparing logs and exceptions, monitoring and reporting on exception rates, and proactively identifying application bugs.
---
---
Looking for a solution to help you improve your network performance? Our Network Monitoring Buyer's Guide contains profiles on the top network performance monitor vendors, as well as questions you should ask providers and yourself before buying.
Check us out on Twitter for the latest in Network Monitoring news and developments!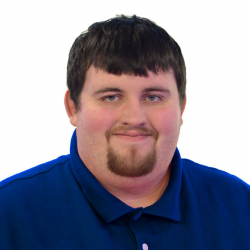 Latest posts by Daniel Hein
(see all)