The Six Coolest Network Monitoring CEOs of 2021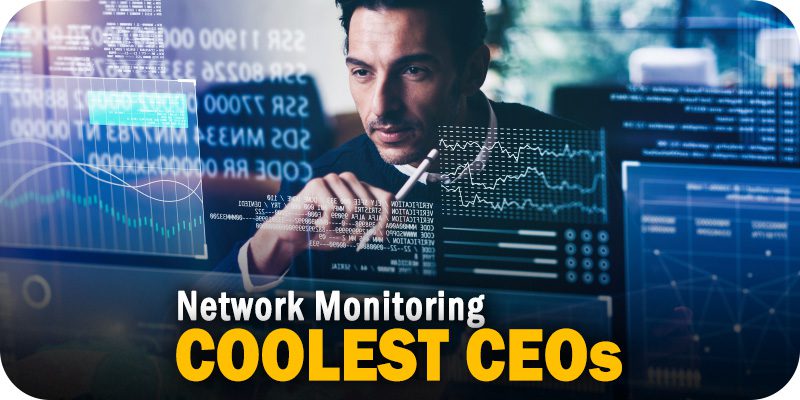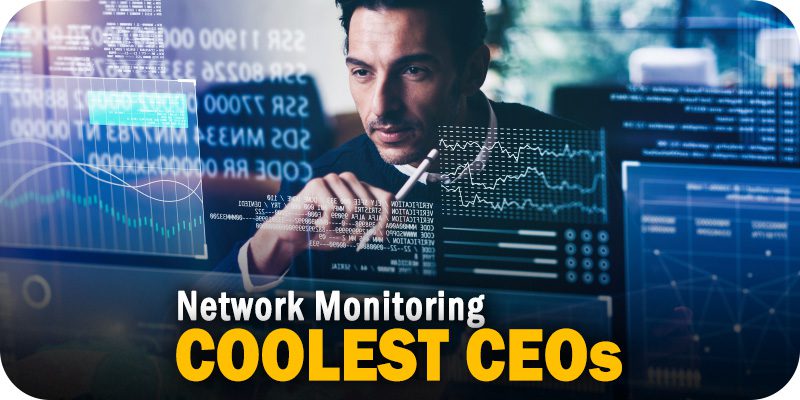 The editors at Solutions Review have examined the top vendors in the network monitoring space and compiled this list of the six coolest network monitoring CEOs of 2021.
The chief executive officer (CEO) is at the top of the food chain within an organization. The CEO undertakes many responsibilities, such as developing a strategy and direction and setting the precedent for their business' principles, conduct, and culture. The chief executive is also responsible for building an executive leadership team and allocating funds to match the company's goals and priorities. Some CEOs have even more on their plate, whether they are at the head of the top data storage companies or an emerging startup. Sometimes they can be responsible for more than just the traditional duties and can do anything from brewing coffee to marketing their product.
Solutions Review has compiled this list of the six coolest network monitoring CEOs based on a number of factors, including the company's market share, growth trajectory, and the impact each individual has had on its presence in what is becoming the most competitive global software market. Some of the top network monitoring CEOs have been with their respective companies since day one while others are serial entrepreneurs. But no matter their background, each CEO brings a diversity of skills and a unique perspective to the table that allows their company to thrive.
The Coolest Network Monitoring CEOs of 2021
---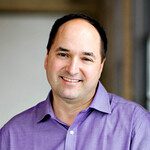 Marc Morin is the CEO and co-founder of Auvik Networks, having been with the company since 2011. Previously, he was the CTO and co-founder of PixStream Inc. (purchased by Cisco in 2000), the CTO and co-founder of Sandvine, and the CEO and founder of Emforium Group Inc. He got his start in the professional field in 1987 as a software engineer for Hewlett Packard. Morin received his Bachelor's of Science in Electrical Engineering from the University of Waterloo in 1987, then went on to earn his MBA from Wilfrid Laurier University in 1994. Auvik recently collected $250 million in growth investment from Great Hill Partners.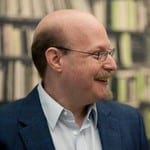 Avi Freedman is the CEO and co-founder of Kentik Technologies and has been with the company since it began operations in 2014. Before helping to start Kentik, Freedman served as the CTO of ServerCentral and was the Vice President of Network Infrastructure and Chief Network Scientist at Akamai Technologies. He was also the founder of Readnews.com, a usenet provider now owned by Highwinds. He was also the founder, CEO, and CTO of Netaxs, Inc. – Philadelphia's first ISP that was eventually sold to Fast.net in 2002. From 1997 to 2002, he was a member of the American Registry for Internet Numbers advisory board.
Mark Logan is the current CEO of LogRhythm, joining them in 2019 as part of a series of executive hires at the company. Previously, he was the president of Attunity and the president and CEO of WealthEngine and Rivermine. Logan began his career at Hewlett Packard Enterprise in 1984, where he held various roles before starting a Manager position at Sybase in 1994. He was also the Chief Operating Officer at Emptoris before it was sold to IBM and the CSO-EVP Global Sales at BackOffice Associates. Logan held Vice President and General Manager at JD Edwards, and then PeopleSoft after they bought the company.
Sridhar Vembu, ManageEngine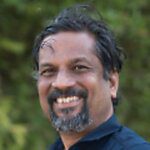 Sridhar Vembu is the CEO and founder of Zoho Corporation, the company that owns network monitoring solution provider ManageEngine, and has been in his position since 1996. He earned his Bachelor's in Electrical Engineering from the Indian Institute of Technology Madras in 1989, then later gained his MS and PhD degrees from Princeton University. Vembu has helped spearhead Zoho's efforts to bring technology development centers into rural villages in India, establishing offices in Mathalamparai and Renigunta. In 2021, Vembu received the Padma Shree, one of India's top civilian honors and was appointed to India's National Security Council.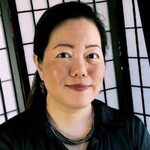 Jasmin Young became the CEO of Netreo in 2019 after 20 years of serving in strategic, marketing and operational leadership roles at other companies. Previously, she served as the Business Models Transformation Leaders at PricewaterhouseCoopers, the VP of Solutions / Strategy and Marketing at Cordys, and the VP of Strategic Operations at Gridnode. After graduating from the National University of Singapore, Young went on to earn her MBA at the University of California Berkeley in 2009, where she also continues to work as a lecturer and graduate student instructor for MBA and undergraduate marketing classes.
Oleg Khaykin has been the President and CEO of VIAVI Solutions since February 2016. Before joining VIAVI, he was the President and CEO of International Rectifier from 2008 until it was acquired by Infineon AG in January 2015; he was also a Senior Advisor with Silver Lake Partners. He began his career as an engineer at Motorola in 1987; afterwards, he served eight years with the Boston Consultancy Group. Khaykin was the Vice President of Strategy and Business Development at Conexant Systems and Mindspeed Technologies; then, he acted as the Chief Operating Officer for Amkor Technology.
---
Looking for a solution to help you improve your network performance? Our Network Monitoring Buyer's Guide contains profiles on the top network performance monitor vendors, as well as questions you should ask providers and yourself before buying.
Check us out on Twitter for the latest in Network Monitoring news and developments!