Solutions Review lists 14 emerging vendors in networking, according to the CRN 2020 Emerging Vendors list. 
IT news and analysis outlet CRN recently released its 2020 Emerging Vendors list, a ranking of emerging technology vendors that solution providers should be aware of. Though the list is aimed at highlighting software vendors for the purposes of solution provider partnering, Solutions Review is most interested in highlighting the vendors that offer unique products and platforms for enterprise organizations. As such, we've read through the complete CRN rankings, available here, to analyze the emerging vendors in networking we think matter most.
Note: Companies are listed in alphabetical order.
---
Aircall's cloud-based phone solution is built on a flexible, scalable API and helps SMBs manage customer support and sales calls every day. The vendor replaces outdated networking systems with a collaborative platform that provides relevant customer data and agent-facing tools at the beginning of every call. Aircall integrates with the most popular CRM and helpdesk tools to help sales/support teams communicate clearly & efficiently.
---
Alkira delivers an on demand, multi-cloud network as-a-service that allows companies of all sizes to build and deploy global cloud networks in minutes that automatically scales to address changing business requirements. The vendor allows customers to build global multi-cloud networks with integrated security services, visibility, and governance. The entire network is drawn on the digital design canvas and provisioned quickly and easily.
---
bvoip is a channel-only company designed to fill the gap in unified communications for managed service providers. The vendor interconnects many of the tools, systems, and platforms that MSPs use, as well as offer a VoIP and UC solution designed for MSPs to adopt. The 1Stream Integration Platform & Contact Center helps MSPs run their businesses on a daily basis with VoIP platform and a contact center style delivery.
---
Celona provides enterprises, service providers, channel vendors, and managed service providers with end-to-end private mobile network solutions leveraging the CBRS spectrum band. These cellular technologies include private LTE and 5G wireless network solutions that incorporate artificial intelligence. The vendor's portfolio includes Celona Edge, a private mobile network controller software includes traditional 4G/5G core functions as micro-services.
---
DriveNets revolutionizes CSP networks by disaggregating the network infrastructure from core to edge in the same way that hyperscalers disaggregated the cloud infrastructure. DriveNets Network Cloud changes the operational and economic model of user networks, allowing them to scale much faster while increasing its profitability. It simplifies the network's operational model, allowing CSPs to choose white box vendors independently of networking software.
---
For2Fi provides business owners with reliable, affordable and efficient telecommunications and IT solutions. For2Fi+ Business Unlimited is a high-throughput data plan that provides up to 50 Mbps download and upload speeds, with Static IP addresses also available for additional cost. For businesses who need wireless on a budget, For2Fi+ Basic offers 1GB, 5GB, and 10 GB usage plans.
---
Itential provides intelligent automation for multi-domain networks. The vendor's low-code automation platform seamlessly connects IT systems with network technologies for end-to-end network automation across configuration, service lifecycle, and policy management. Itential is a vendor-agnostic solution, connecting disparate systems such as IT Service Management, inventory, analytics and orchestration tools.
---
Lumina Networks' open source networking solutions simplify and automate heterogeneous networks. Lumina empowers service providers to minimize the risk of vendor lock-in by unifying network architectures and enabling intent-based network functionality. The vendor also provides a more customer-centric approach to building and delivering on-demand, customizable networking solutions and services.
---
NetFoundry enables businesses to securely connect applications via software-only, zero trust, SASE architectures without worrying about the constraints of MPLS WAN, SD-WAN, or VPN. NetFoundry also provides NaaS services for enterprises globally and the ability for developers to leverage the underlying open-source Ziti Platform. enable the integration between apps, security, networking and management.
---
RingLeader is an internet phone service provider for North American businesses that specializes in social communications technology. The vendor enables groups, crowds or emerging enterprises of any size to integrate legacy voice and data infrastructure into a distributed, secure platform called CrowdVoicing. Its SIP Trunking phone service Carrier-Connect integrates with any on-premise phone system without additional hardware.
---
Teridion is a WAN service built on the public cloud, delivering fast setup, global coverage, unbounded bandwidth, and horizontal scale. The vendor provides circuit-like WAN performance and reliability with the speed and scale of the cloud to enterprises and SaaS providers. Teridion's Curated Routing capability fuses WAN acceleration techniques with real-time metric driven route optimization to make routing decisions based on performance.
---
The Tikal Call Center is a unified platform for inbound, outbound and blended operations with cloud-based and AI-driven features, as well as reporting and management controls. It serves as a technology platform for the vendor's go-to-market partners to add value and deliver call center solutions and services to customers. Partners host the Tikal Call Center in their cloud environments and generate ongoing, recurring revenues.
---
Uplevel provides a hybrid cloud infrastructure as a service model specifically designed for managed service providers. This service model easily scales, reduces support and deployment times, and preserves capital for SMBs. Since all necessary hardware is provided with the service, MSPs are able to generate a recurring monthly margin on all  of their hardware and additional software services.
---
UX2D is a cloud-based content management solution providing simplified scalability for digital signage networks. UThe vendor's comprehensive platform is designed to maximize the benefits of digital signage, whether your business need to integrate pre-built applications or robust integration capabilities. Users can control and update hundreds or thousands of digital displays with the click of a button.
---
Looking for a solution to help you improve your network performance? Our Network Monitoring Buyer's Guide contains profiles on the top network performance monitor vendors, as well as questions you should ask providers and yourself before buying.
Check us out on Twitter for the latest in Network Monitoring news and developments!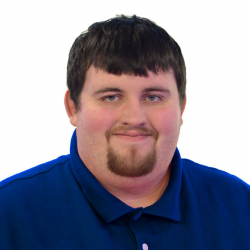 Latest posts by Daniel Hein
(see all)