Datadog is extending its network performance monitoring capabilities to Windows Server, according to a press release on the company's website. The vendor can now monitor the performance of network communications between applications running on Windows Server and Linux. This boosts Datadog's ability to provide visibility across cloud environments, on-premises data centers, and operating systems.
You need to ensure your network is performing well at all times. Our Network Monitoring Buyer's Guide contains profiles on the top network performance monitoring vendors, as well as questions you should ask providers and yourself before buying. We also offer a Free and Open Source Network Monitoring Buyer's Guide if you're a small business or have a tighter budget but still want enterprise-grade monitoring for business networks.
Datadog is an infrastructure and application monitoring platform that provides full observability for modern applications. The platform collects, searches, and analyzes traces across fully distributed architectures. Datadog users can quickly find traces that match a particular user, customer, error code, endpoint, service, or custom tag. The company's APM solution supports live root-cause analysis to reduce resolution time and help teams release features more quickly.
The solution can now discover performance and cost bottlenecks, finding unexpected or costly communication between services and cloud environments. Datadog also increased functionality for finding the root cause of faulty dependencies, misconfigured connection pooling, or cloud provider outages. Users can also connect data at the application layer for network engineer analysis.
In the company's press release, Datadog's Vice President, Product and Community Ilan Rabinovitch stated: "At Datadog, we are pushing the boundaries of what it means to holistically monitor Windows Server workloads by analyzing every aspect of their health, from infrastructure, application, network through to security. With this latest development, we're excited to create new opportunities for all Windows Server customers to isolate the root cause of their app issues, whether they be upstream code errors, heavy network traffic, or regional outages."
Learn more about Datadog Windows Server monitoring here.
---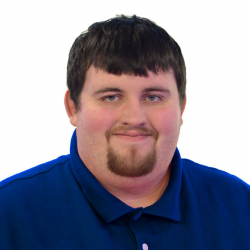 Latest posts by Daniel Hein
(see all)