Dynatrace is launching its new Software Intelligence Hub to make integrations easier, according to a press release on the company's website. The new service makes it easier for users to implement out-of-the-box integrations from an extensive array of over 500 technologies. It also allows clients to extend Dynatrace's automation and AI-assistance across more environments and use cases.
You need to ensure your network is performing well at all times. Our Network Monitoring Buyer's Guide contains profiles on the top network performance monitoring vendors, as well as questions you should ask providers and yourself before buying. We also offer a Free and Open Source Network Monitoring Buyer's Guide if you're a small business or have a tighter budget but still want enterprise-grade monitoring for business networks.
Dynatrace offers network monitoring, application performance management, and digital experience monitoring capabilities. Its network tools can be correlated with application performance metrics to deliver insights on how network performance is affecting end-user experience. Dynatrace offers visibility that allows IT teams to quickly identify the services and processes experiencing network connectivity issues. In addition to identifying bottlenecks, Dynatrace analytics can help businesses plan for network and server resources.
The Software Intelligence Hub provides application coverage including Java, Node.js, Python, and C++ environments. It also features integrations for AWS Lambda, Kubernetes, Statsd, Telegraf, and Prometheus, alongside more than 200 additional frameworks. The service is available to customers directly from the Dynatrace Software Intelligence Platform.
In the company's press release, Dynatrace SVP of Product Management Steve Tack stated: "Modern, dynamic clouds and the cloud-native applications that run on them are complex and require hundreds of integrated services. It's challenging for organizations to keep up. By launching the Software Intelligence Hub, we are providing customers with easy access to a huge array of technologies that are automatically discovered, and we are constantly adding new ones. We're also making it easy to create custom extensions to maximize value across many use cases."
Learn more about Dynatrace Software Intelligence Hub here.
---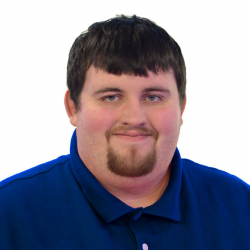 Latest posts by Daniel Hein
(see all)