Exoprise recently announced the latest release of its Service Watch platform. The solution enables IT organizations to proactively monitor and troubleshoot performance issues with enterprise desktop apps, including Microsoft Teams, Outlook, Zoom, and WebEx for a distributed and global hybrid workforce. Along with Service Watch Browser (SWB) for monitoring SaaS and web services, the new desktop application network monitoring capability within Service Watch Desktop (SWD) brings unique scoring to boost passive monitoring capabilities.
Exoprise is a leading provider of SaaS and cloud monitoring with unmatched support for Office 365, Azure, Salesforce, and more. Exoprise CloudReady is the platform for total digital experience management, providing users with end-to-end network and application visibility via real user monitoring or synthetic transaction monitoring. With Exoprise CloudReady, cloud and network administrators can find and fix problems fast, manage changes, observe trends, and improve performance and operations for the entire business.
Highlights of the new release include:
Comprehensive Application Network Monitoring:

SWD gathers detailed crash, hang, and OS reliability data to aggregate and present it in an intuitive dashboard. Support teams can instantly identify the source, root cause, and rollback changes when needed, reducing Mean Time to Repair (MTTR).

Application Network Performance Scoring:

The new SWD offers the ability to monitor network response times, packet loss, and latency for desktop applications such as the Microsoft 365 Office Suite, Zoom, Cisco WebEx, and RingCentral, among others.

Digital Experience Monitoring (DEM):

Service Watch supports running CloudReady synthetics from the same end-user installations, delivering proactive insights in addition to real-user monitoring for the overall experience picture.

Synthetics and RUM:

Synthetics and Service Watch DEM in a single pane of glass are monitoring solutions with advanced analytics, business reporting, status feed integration, and custom dashboard capability.
In a press statement, Jason Lieblich, CEO of Exoprise, said, "our new application network monitoring ensures complete visibility into the digital experience desktop and VDI users are facing. Many companies are inundated with incident tickets related to slow Wi-Fi, home network, and Internet issues with their VPNs or collaboration and productivity apps. This latest Service Watch update helps quantify and pinpoint the root cause of slow network apps."
To learn more about Exoprise, click here.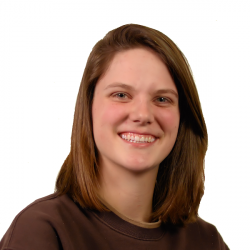 Latest posts by Tess Hanna
(see all)