According to a report released by AppDynamics, 96 percent of technologists agree that have full monitoring visibility across all technical areas is important in 2021. This information comes from the Agents of Transformation 2021: The Rise of Full-Stack Observability report, which surveyed 1,050 IT professionals on full-stack observability. The survey found that technologists have come to realize the importance of full-stack visibility and monitoring.
You need to ensure your network is performing well at all times. Our Network Monitoring Buyer's Guide contains profiles on the top network performance monitoring vendors, as well as questions you should ask providers and yourself before buying. We also offer a Free and Open Source Network Monitoring Buyer's Guide if you're a small business or have a tighter budget but still want enterprise-grade monitoring for business networks.
AppDynamics found that 96 percent agree that the ability to monitor all technical areas across their IT stack and directly link technical performance to business outcomes will be important during 2021. Two-thirds of respondents answered that this will be very important. In addition, 92 percent say that linking technology performance to business outcomes and showing ROI will be important to delivering innovation over the next year.
83 percent of technologists agreed that their job has become more complex over the last year. When asked about which factors contributed to increased technology complexity, 80 percent listed a new set of priorities and challenges and 78 percent named the technology sprawl and a patchwork of legacy and cloud technologies.
In the company's press release, AppDynamics' vice president and general manager Linda Tong stated: "Full-stack observability is the only way technologists can deal with the sprawling IT estate and increased complexity created by such rapid rates of innovation. But on its own, it's just not enough. Technologists have recognized that without business context, they will quickly find themselves drowning in complexity and data noise. As a part of Cisco, AppDynamics is uniquely positioned to leverage the breadth of Cisco's domain expertise in network, application, infrastructure and security – while also providing the business context they are known for."
Download your copy of the Agents of Transformation 2021: The Rise of Full-Stack Observability report here.
---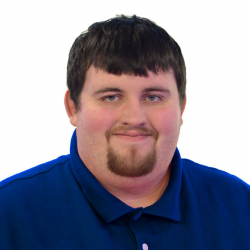 Latest posts by Daniel Hein
(see all)