Kentik is launching Hybrid Map to help businesses address hybrid networking visibility challenges, according to a press release on the company's website. This new solution visualizes network infrastructure from container to cloud, granting NetOps teams with insights into their hybrid networks. Hybrid Map ties infrastructure views together to help form a holistic level of knowledge on networks and systems.
You need to ensure your network is performing well at all times. Our Network Monitoring Buyer's Guide contains profiles on the top network performance monitoring vendors, as well as questions you should ask providers and yourself before buying. We also offer a Free and Open Source Network Monitoring Buyer's Guide if you're a small business or have a tighter budget but still want enterprise-grade monitoring for business networks.
Kentik is a network monitoring and AIOps solution vendor that provides full network visibility. The solution combines a NetFlow network monitoring with tools for ingesting data like VPC Flow Logs, business context, and application context. Kentik's machine-learning driven solution advises on network and security performance, troubleshooting, planning, and cost management as well. On one screen, Kentik provides visibility and insights wherever your traffic flows, from your network to applications, to the internet, to the cloud in real-time.
With Hybrid Map, NetOps teams will gain a single, unified view to understand topology state, traffic flows, network performance, and device health status within and between multi-cloud, on-premise, and internet infrastructures. This enables NetOps teams to get immediate insights into hybrid networks, dive deep and quickly resolve problems. Hybrid Map can integrate with the Kentik Network Intelligence Platform to see everything in one place, understand network architecture, and easily plan and troubleshoot networks.
In the press release, Kentik's chief product officer Christoph Pfister stated: "Breaking the boundaries of the traditional data center often means broken network monitoring. For network professionals running hybrid infrastructures, Kentik offers the only solution that paints a complete picture of this new reality from container to cloud. Organizations struggle to visualize their hybrid environments, especially when they incorporate container networking overlays. With the new Hybrid Map from Kentik, network teams can finally have that picture on their screen, with complete visibility into real-time and historical health, performance, and traffic data ― and instantly."
Learn more about Hybrid Map here.
---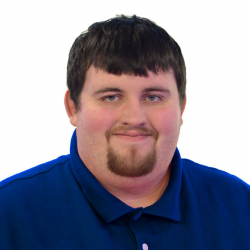 Latest posts by Daniel Hein
(see all)