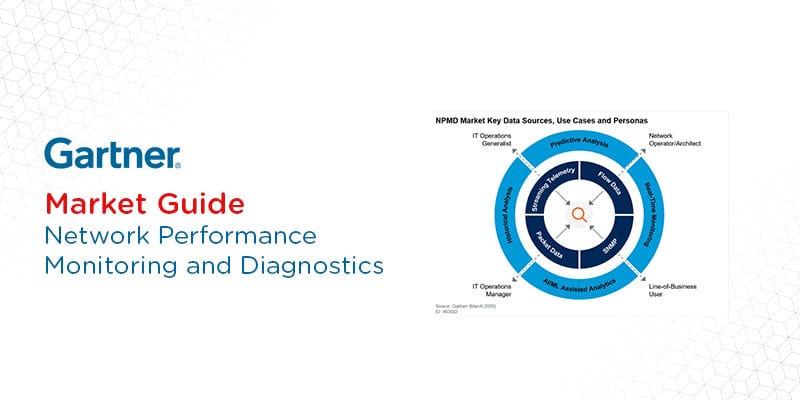 Analyst house Gartner, Inc. recently released its new Market Guide for Network Performance Monitoring and Diagnostics. The researcher's Market Guide series is meant to cover new and emerging markets where software products and organizational requirements are in limbo. Gartner's Market Guides can be a great resource for understanding how a fledgling space may line up with current and future technology needs.
According to Gartner, "With the focus on early, more chaotic markets, a Market Guide does not rate or position vendors within the market, but rather more commonly outlines attributes of representative vendors that are providing offerings in the market to give further insight into the market itself." Though Gartner's Market Guide is not provider-centric, it aims to provide a more overarching view of the software space. However, the researcher does mention the major players as things take shape.
Gartner highlights the following providers of network monitoring tools: Accedian, AppNeta, Broadcom, Cisco, Colasoft, Entuity, ExtraHop, Flowmon, Kentik, LiveAction, LogicMonitor, NETSCOUT, Nyansa, Paessler, Plixer, Progress, Riverbed, SolarWinds, SevOne, and VIAVI Solutions. At Solutions Review, we read the report, available here, and pulled out the key takeaways.
Gartner defines the network performance monitoring and diagnostic (NPMD) market as monitoring tools that "leverage a combination of data sources. These include network-device-generated health metrics and events; network-device-generated traffic data (e.g., flow-based data sources); and raw network packets that provide historical, real-time and predictive views into the availability and performance of the network and the application traffic running on it. NPMD tools also provide the diagnostic workflows and forensic data to identify the root causes of performance degradations, increasingly through artificial intelligence for IT operations (AIOps) functionality. Finally, NPMD tools provide insight into the quality of the end-user experience, based on network-derived performance data."
The report highlighted how new dynamic network architectures are impacting network monitoring solutions, as edge migration to the cloud and microservice/container architectures affect the efficiency of traditional monitoring stacks. Hybrid environments make it crucial for monitoring solutions to address an increasingly complex IT infrastructure. Gartner noted that the goals of network operations are aligning with security operations, which both work together to ensure that a business network is performing securely and efficiently.
According to Gartner's research, 50 percent of network operations teams will be required to rearchitect their network monitoring stack due to the impact of hybrid networking by 2024. This is a significant increase from 20 percent of teams in 2019. The authors of the report recommend that users future-proof their network monitoring solutions by investing in tools that provide the required level of visibility into hybrid environments (including edge and cloud monitoring). Prospective buyers of monitoring tools must improve alignment between network and security operations by coordinating NPMD procurement decisions with security analytics.
Gartner highlighted three major shifts in the NPMD market that will impact buyer decisions going forward. Architectural changes, such as cloud migration, edge networking, and cloud-native architectures, will force end users to rethink monitoring strategies. The report also highlighted how network packets are becoming increasingly difficult to collect thanks to increasing virtualization in the data center and encrypted traffic. Finally, digital business initiatives are looking more and more toward IT and network operations to help achieve critical business objectives, putting stress on network monitoring vendors to satisfy users.
---
Looking for a solution to help you improve your network performance? Our Network Monitoring Buyer's Guide contains profiles on the top network performance monitor vendors, as well as questions you should ask providers and yourself before buying.
Check us out on Twitter for the latest in Network Monitoring news and developments!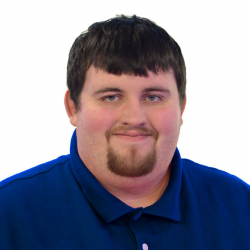 Latest posts by Daniel Hein
(see all)