LiveAction is introducing Amazon Web Services (AWS) and Microsoft Azure monitoring capabilities to LiveNX, according to a press release on the company's website. Users of the LiveNX platform can now take advantage of its application and network monitoring capabilities inside an AWS or Azure deployment. These new integrations allow LiveNX to act as a unified monitoring solution for network and cloud infrastructures.
You need to ensure your network is performing well at all times. Our Network Monitoring Buyer's Guide contains profiles on the top network performance monitoring vendors, as well as questions you should ask providers and yourself before buying. We also offer a Free and Open Source Network Monitoring Buyer's Guide if you're a small business or have a tighter budget but still want enterprise-grade monitoring for business networks.
LiveAction LiveNX is a network performance and analytics platform that eases network monitoring and configuration. The LiveNX interface allows for thorough insight into a network's topology with in-depth views of devices, interfaces, and network flows. Apart from visualization, LiveNX gives IT teams the ability to access performance metrics and take the appropriate action to address issues. LiveNX comes with User Experience, Insight, and Endpoint Agent, features that enable users to analyze connectivity, detect network patterns, and monitor endpoints.
The new capabilities allow users to monitor their cloud deployments to ensure full performance visibility in the cloud. LiveNX can now collect cloud flow logs and integrate with cloud APIs, while LiveAction's new LiveWire Virtual product lets teams capture and convert packets travelling through the public cloud into flow data. This data is then consumed by LiveNX to deliver in-depth performance analytics and visualizations to users.
In the company's press release, LiveAction's Vice President of Engineering Vishwas Puttasubbappa stated: "As enterprises continue to adopt public cloud infrastructure, and traditional on-premises boundaries continue to evaporate, complete visibility across complex hybrid IT environments has become a business imperative. The new cloud monitoring capabilities we've built into LiveNX represent an exciting new stage in the evolution of the platform. IT teams can now access the granular insights they need in a single pane of glass to quickly identify, troubleshoot and resolve issues across the traditional network and into the cloud."
Learn more about LiveAction here.
---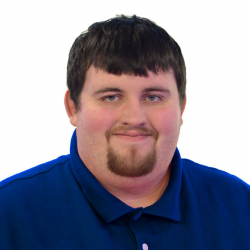 Latest posts by Daniel Hein
(see all)