LogicMonitor is acquiring Dexda to improve its investments in AIOps, according to a press release on the company's website. This deal will help LogicMonitor expand its vision of establishing a global AIOps Center of Excellence. The financial terms of the acquisition were not disclosed.
You need to ensure your network is performing well at all times. Our Network Monitoring Buyer's Guide contains profiles on the top network performance monitoring vendors, as well as questions you should ask providers and yourself before buying. We also offer a Free and Open Source Network Monitoring Buyer's Guide if you're a small business or have a tighter budget but still want enterprise-grade monitoring for business networks.
In the company's press release, LogicMonitor's CEO Kevin McGibben stated: "Today's complex, hybrid IT environments create data at an exploding pace and scale that's too vast to be analyzed manually. Applying AI and ML to siloed infrastructure and application performance data — be it machine or services alerts or events — allows companies to automatically extract real-time insights to drive better business outcomes. Acquiring Dexda will further enhance LogicMonitor's ability to generate automated, full-stack insights across the critical technologies modern companies depend on to deliver extraordinary employee and customer experiences."
LogicMonitor is an agentless SaaS-based network monitoring solution that gives organizations the ability to discover all network devices and interfaces. Through alerts and interface metrics, users receive greater visibility into error rates, network usage, and throughput. With support for a variety of different technologies, IT teams can collect and analyze network performance data from all of their networking gear. In addition to switches, routers, and firewalls, LogicMonitor can also cover cloud and hybrid IT environments.
Dexda CEO and founder Patrick O'Connor added: "At Dexda, our vision has always been to use AI and ML to transform asset data into insights that power business growth, and LogicMonitor absolutely shares this vision. We're excited to see the ways in which the Dexda team's data science and AIOps expertise will further enhance LogicMonitor's award-winning infrastructure monitoring and observability platform."
Learn more about the LogicMonitor-Dexda acquisition here.
---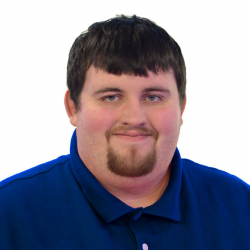 Latest posts by Daniel Hein
(see all)