SaaS-based network monitoring vendor LogicMonitor made some recent announcements to bridge the gap between IT professionals. Yesterday, they revealed a series of global events called "AIOps and the Future of Performance Monitoring" occurring throughout February and March, as well as a three-day conference named Level Up. Today, they introduced the LogicMonitor Partner Network, an initiative to provide coverage and integration of LogicMonitor's services. These announcements are designed to bring LogicMonitor's expertise to IT professionals and service providers.
"AIOps and the Future of Performance Monitoring" is an event designed to discuss successful AIOps strategies in both the long-term and the short-term. The event covers topics such as monitoring, analytics, and automation, focusing on critical intelligent business functions. The series begins on February 19th in San Francisco and continues with events in the U.S. alongside Stockholm, Amsterdam, Sydney, and London. The events will feature speakers from LogicMonitor, including founder Steve Francis, as well as input from LogicMonitor customers and partners.
The Level Up conference was made to bring IT professionals and DevOps teams together. The conference will focus on increasing collaboration, efficiency, and inter-department strategy. In addition to networking opportunities, LogicMonitor is advertising training and certifications, keynotes, and lab sessions at the event. Level Up will take place from June 24th to June 26th at the Fairmont Hotel in Austin, TX.
LogicMonitor's partner program, the LogicMonitor Partner Network, was made to provide LogicMonitor customers with resources to get the best out of their software. The partner program includes resellers, managed service providers, and integrators; LogicMonitor's tools help them monitor their hybrid IT environments. The program includes benefits for partners like training courses, dedicated partnership managers, and automatic deal registration. The program, according to LogicMonitor, will allow partners to tap into the IT cloud infrastructure market, which they estimate to be at $47 billion.
Check us out on Twitter for the latest in NetMon news and developments!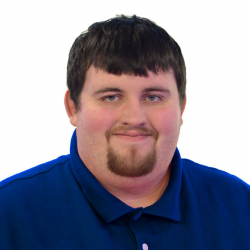 Latest posts by Daniel Hein
(see all)