NETSCOUT announced Smart Edge Monitoring for complete visibility and insights into end-user experience, according to a press release on the company's website. The new solution combines smart data analytics with synthetic transaction testing to deliver visibility and support for the end-user experience. NETSCOUT can provide these insights in any network or application no matter where the user is.
You need to ensure your network is performing well at all times. Our Network Monitoring Buyer's Guide contains profiles on the top network performance monitoring vendors, as well as questions you should ask providers and yourself before buying. We also offer a Free and Open Source Network Monitoring Buyer's Guide if you're a small business or have a tighter budget but still want enterprise-grade monitoring for business networks.
NETSCOUT nGeniusONE is a monitoring and service assurance platform that offers full visibility into infrastructure, interdependencies, and applications. The tool utilizes adaptive service intelligence technology to allow for continuous monitoring and analysis of network traffic data. NETSCOUT, whose customers are largely enterprise organizations, combines network and application performance management to provide macro-level insights into performance, allowing for the identification of capacities and network shortfalls.
Smart Edge Monitoring is designed for problem identification and resolution in complex, multi-vendor environments. NETSCOUT seeks to address these remote locations which have gaps in visibility when problems occur. Specific use cases Smart Edge Monitoring aims to address including Unified Communications as a Service, work from home, and cloud.
In the company's press release, NETSCOUT's chief operating officer Michael Szabados stated: "The reality is that the massive shift toward remote work over the past year has exposed fundamental blind spots. When performance problems begin to develop for the remote user, our smart data transaction tests act much like a smoke detector alerting of a potential problem, which subsequently can be quickly extinguished with the powerful nGeniusONE service triage workflows."
Learn more about NETSCOUT Smart Edge Monitoring here.
---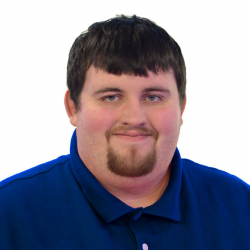 Latest posts by Daniel Hein
(see all)