Solutions Review explores the differences between network monitoring and ping monitoring, and why your business should consider upgrading from outdated ping monitoring software.
The solutions that business use to monitor the performance and security of their networks is constantly evolving. While early ping monitoring solutions used network device pinging to check on device status, modern network monitoring vendors now offer full monitoring suites that cover a wide variety of use cases. If your company is stuck using an older ping monitoring solution, it needs to consider upgrading its monitoring software immediately. Below, we compare ping monitoring and network monitoring and explain the reasons why your business needs to switch over from your legacy systems.
Be sure to also consult our Network Monitoring Buyer's Guide for information on the top network performance monitoring and management solutions and vendors. It's the perfect resource if you're looking for solutions to help remotely monitor and manage your business network.
The limitations of ping monitoring
Ping monitoring software connects to every device on a company's network and periodically sends requests to those devices for updates on performance status. At their basic level, these solutions check to make sure devices are currently operable and not malfunctioning. If a device repeatedly fails ping checks, then the monitoring software alerts your IT team to the problem so that your engineers may investigate and fix the problem.
While pings are still useful in that they use software to automatically send check-up requests to devices, enterprises that rely solely on ping monitoring miss a number of crucial details that can help improve the performance and reliability of the network. Some of the limitations of ping monitoring solutions include:
Lack of performance metrics and statistics
The biggest weakness of ping monitoring compared to network monitoring solutions is that pings only return one metric back to the administrator: whether or not the system is functional. Most ping monitoring solutions only check for this binary result, which only informs your company if the device is operational or not. It doesn't provide any insight into how well the device is performing or if there are any areas of your network that are receiving slow communications.
Device-centric monitoring
Ping monitoring solutions only collects and provides information on the device level. However, devices are not the only potential cause for weak network performance. Your company needs to consider network connections, user activity, and performance metrics in addition to how your devices are functioning.
You need to ensure your network is performing well at all times. Our Network Monitoring Buyer's Guide contains profiles on the top network performance monitoring vendors, as well as questions you should ask providers and yourself before buying. We also offer a Free and Open Source Network Monitoring Buyer's Guide if you're a small business or have a tighter budget but still want enterprise-grade monitoring for business networks.
Why you need to upgrade to a network monitoring solution
Many modern network monitoring solutions use a variety of techniques to track and correct the performance of your networks and related systems. This often includes pings and device monitoring, but these solutions often go beyond the essentials when it comes to tracking performance. That makes network monitoring software a worthy investment for companies stuck with legacy ping monitoring programs. The advantages of network monitoring systems include:
User monitoring
Today, it's crucial to not just examine network performance from the hardware perspective, but also from the user perspective. Modern solutions go beyond just analyzing the physical performance of a network or device; these systems also check to see how satisfied users are with network performance through user experience monitoring.
Application performance monitoring
While they are sometimes offered as separate solutions in a bundle, some monitoring vendors combine their network monitoring offerings with application performance monitoring. These solutions analyze the performance and usage of critical applications that use up a majority of your network's important resources.
Automated remediation
One of the greatest features of modern network monitoring software is automated remediation — or instances where a monitoring software will use artificial intelligence and machine learning to automatically apply potential fixes to problems it discovers. Often, automated remediation will be applied to minor or recurring problems that the monitoring solution has experienced before, which saves the IT team from having to deal with them over and over again.
---
Looking for a solution to help you improve your network performance? Our Network Monitoring Buyer's Guide contains profiles on the top network performance monitor vendors, as well as questions you should ask providers and yourself before buying.
Check us out on Twitter for the latest in Network Monitoring news and developments!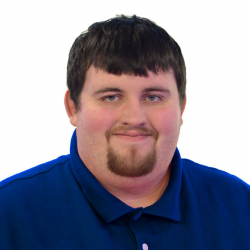 Latest posts by Daniel Hein
(see all)