New Relic is releasing its distributed tracing solution New Relic Edge with Infinite Tracing, according to a press release on the company's website. The solution is a fully managed, cloud-native, tail-based distributed tracing solution that can be used to rapidly diagnose issues and latency across complex environments. New Relic Edge observes all of a workload's trace data and forwards the most relevant data to New Relic for easy visualization.
You need to ensure your network is performing well at all times. Our Network Monitoring Buyer's Guide contains profiles on the top network performance monitoring vendors, as well as questions you should ask providers and yourself before buying. We also offer a Free and Open Source Network Monitoring Buyer's Guide if you're a small business or have a tighter budget but still want enterprise-grade monitoring for business networks.
New Relic offers system observability solutions such as New Relic One, which lets users find, visualize, and understand everything that's happening across their software environment. The vendor helps its clients cut through complexity, provide context, and see across artificial organizational boundaries to quickly find and fix problems.
To eliminate the burden of deploying, managing, and scaling complex third-party software, New Relic Edge is delivered as a fully managed service; it is located in the same cloud provider and region as a customer's cloud-based workloads. The solution was designed to simplify observability infrastructure management so engineers can reprioritize product innovation and serving customers.
We spoke with New Relic's Senior Director of Product Management Andrew Tunall, who said: "Currently, it is extremely difficult for software teams to implement tail-based distributed tracing as the solutions available today require complex third-party tracing software to be deployed and managed on-premise, as well as extremely high costs for trace data storage. With New Relic Edge with Infinite Tracing, customers get the best of both worlds: a fully managed service that lets them quickly access the data they need so they can remain focused on resolving issues and ensuring their software up and running."
Learn more about New Relic Edge here.
---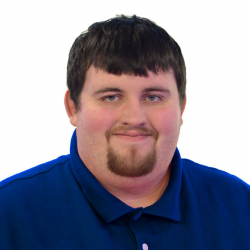 Latest posts by Daniel Hein
(see all)