Riverbed Technologies is adding critical cloud visibility and reporting capabilities to the Riverbed Network Performance Management portfolio, according to a press release on the company's website. The solution now covers Azure NSG and AWS VPC flow logs. This helps Riverbed deliver greater cloud visibility crucial for performance and productivity monitoring.
You need to ensure your network is performing well at all times. Our Network Monitoring Buyer's Guide contains profiles on the top network performance monitoring vendors, as well as questions you should ask providers and yourself before buying. We also offer a Free and Open Source Network Monitoring Buyer's Guide if you're a small business or have a tighter budget but still want enterprise-grade monitoring for business networks.
Riverbed is a network monitoring and application performance monitoring vendor that offers full network visibility, analytics, troubleshooting, and user monitoring. The solution is divided into two platforms based on company size. Riverbed also provides its customers with four distinct levels of support based on how quickly they need replacement equipment shipped in the event of a network failure. Riverbed's network performance management solution acts as a repository for its complete suite of related products.
The new version of Riverbed NetProfiler supports the ingestion of Azure NSG flow logs, mapping application relationships and cloud cost monitoring. It also implements improvements to AWS VPC Flow Logs to create a simpler, less error-prone process. Riverbed also announced an updated home page UI and search function as well as improved security features.
In the company's press release, Riverbed's Vice President, Product Management David Winikoff stated: "Today's release of Riverbed NetProfiler is critical to NetOps and SecOps and is focused on gaining more in-depth traffic insights from Azure and AWS flow logs to proactively identify and quickly remediate performance and security issues while gaining cost and latency efficiencies. It also relieves the loss of visibility in migrating applications to Azure or AWS Cloud. Additionally, the new home page and search features make it easier for helpdesk and support users to solve problems, while still serving Riverbed's traditional power users."
Learn more about Riverbed's new capabilities here.
---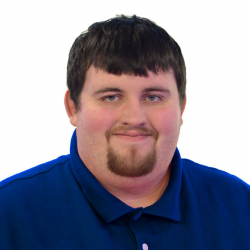 Latest posts by Daniel Hein
(see all)