Riverbed is updating its Application Acceleration capabilities with two new cloud-based solutions, according to a pres release on the company's website. The company is releasing Accelerator for Office 365 and SaaS Accelerator 1.2, which eliminate network impediments impacting the performance of Microsoft Office 365 and Dynamics CRM. According to Riverbed, the new acceleration solutions provide an up to 10 times performance increase of Office 365.
You need to ensure your network is performing well at all times. Our Network Monitoring Buyer's Guide contains profiles on the top network performance monitoring vendors, as well as questions you should ask providers and yourself before buying. We also offer a Free and Open Source Network Monitoring Buyer's Guide if you're a small business or have a tighter budget but still want enterprise-grade monitoring for business networks.
Riverbed NPM is a unified network performance monitoring platform that offers a full complement of network, infrastructure, application and user experience monitoring. The vendor integrates this cross-domain data into a single, unified Portal for a cohesive view of business performance. Riverbed offers award-winning support with 24×7 access to support engineers, allowing customers to choose the appropriate support level that fits their specific requirements.
With these new solutions, Rivered offers new support for Microsoft Teams and Microsoft Stream live events and on-demand video. The vendor provides increased performance for the best experience for users in any office who are accessing video from a number of different devices. Riverbed's testing has also shown up to a 99 percent data reduction for file sharing with Microsoft applications such as SharePoint and OneDrive, maximizing network efficiency.
In the company's press release, Riverbed's Chief Development Officer Dante Malagrino stated: "While these tools [Microsoft O365, Microsoft Teams, and Microsoft Stream] help companies to quickly scale and connect workforces that may be working from anywhere, in or outside the office, the value enterprises are able to achieve from these SaaS investments can be limited by the networks that connect us. Riverbed's Application Acceleration Solutions are flexible to suit the varying needs of today's enterprises, and can be deployed immediately to augment the most popular Microsoft application suites and relieve the IT pain and productivity slowdowns caused by network latency, data congestion and overall connectivity."
Learn more about Riverbed Application Acceleration here.
---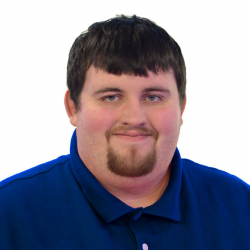 Latest posts by Daniel Hein
(see all)