Today, performance monitoring solution provider SolarWinds announced new integrations for their application performance management (APM) solution, AppOptics. SolarWinds has updated AppOptics to integrate with two other SolarWinds solutions – Loggly, their cloud-hosted log monitoring tool, and Papertrail, their log analytics solution. These integrations allow for SolarWinds users to combine APM strategies and technologies with distributed tracing and log management.
The AppOptics integrations, according to SolarWinds, are designed to help reduce troubleshooting time and cost by helping users to identify the root cause of performance and availability issues. Now, AppOptics users can search for logs related to a specific application or performance issue from the dashboard itself. AppOptics, Loggly, and Papertrail use a shared agent to communicate information about application performance.
"Troubleshooting is a massive pain point in application performance management, especially when you add a high volume of distributed apps to the mix," said Denny LeCompte, general manager of application management for SolarWinds. "There are thousands of requests a minute and log lines so close together, it's incredibly time consuming to pinpoint the source of an issue. By integrating AppOptics with Loggly and Papertrail, we help to eliminate the guessing game from the process. Trace IDs can provide the necessary clarity, making our products faster, more precise, and better able to serve our tech pros so they can decrease time spent troubleshooting."
AppOptics, alongside Loggly and Papertrail, are part of SolarWinds' application performance solutions portfolio. The tool grants users full visibility into the performance of their applications, as well as systems to recover slow or unavailable applications quickly. AppOptics is also built to monitor applications in cloud and hybrid IT environments, extending visibility to the full stack of enterprise technology environments.
---
Looking for a solution to help you improve your network performance? Our Network Monitoring Buyer's Guide contains profiles on the top network performance monitor vendors, as well as questions you should ask providers and yourself before buying.
Check us out on Twitter for the latest in Network Monitoring news and developments!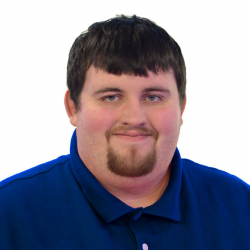 Latest posts by Daniel Hein
(see all)