Splunk Launches Observability Cloud for Data-Driven Observability
Splunk is launching Observability Cloud as a new solution for data-driven performance observability, according to a press release on the company's website. The new solution provides users with a unified interface with metrics, traces, and logs collected in real-time. Splunk aims to help IT and DevOps professionals gain clear observability of performance data across the entire IT infrastructure.
You need to ensure your network is performing well at all times. Our Network Monitoring Buyer's Guide contains profiles on the top network performance monitoring vendors, as well as questions you should ask providers and yourself before buying. We also offer a Free and Open Source Network Monitoring Buyer's Guide if you're a small business or have a tighter budget but still want enterprise-grade monitoring for business networks.
Splunk offers an IT operations and application performance monitoring solution designed to predict and prevent application performance problems. The platform provides a view of the high-level health and performance of applications and services. It also lets users dive deep into performance investigations to help predict outages and find the root cause of a problem faster. The tool's machine learning capabilities can detect patterns to help baseline and automatically adapt behaviors for better monitoring and incident prediction.
Observability Cloud combines Splunk's solutions for infrastructure monitoring, application performance management, real user monitoring, synthetic monitoring, log investigation, and incident response into a unified platform. Nine different tools come together to form the new bundle, including Splunk Synthetic Monitoring. This is a new solution provided with technology from Rigor, acquired by Splunk in 2020.
In the company's press release, Splunk's VP of Product Management, Observability and IT Operations Spiros Xanthos stated: "Until now, the tools that IT and DevOps teams rely on to monitor and manage applications and infrastructure have been disconnected, often separated into two or three different platforms. The Splunk Observability Cloud brings all the needed Observability solutions together in a unified interface designed to help customers gain a comprehensive view across all their data and operate at enterprise scale."
Learn more about Splunk Observability Cloud here.
---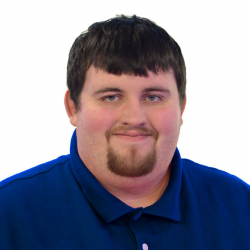 Latest posts by Daniel Hein
(see all)