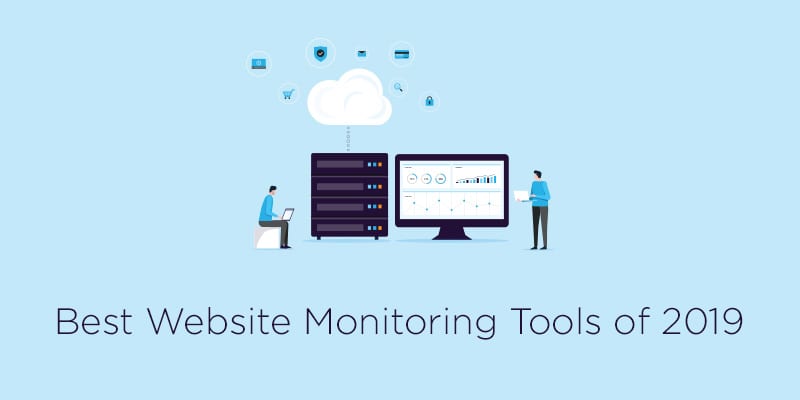 Solutions Review lists the 14 best website monitoring tools of 2019 that your company should consider deploying.
Users expect your website to run smoothly 100% of the time, and while you can never guarantee this, you can take steps to reduce downtime as much as possible. However, in order to prevent performance and availability issues, your enterprise needs to be able to examine each part of your web infrastructure in real-time. How do you do this? One way is by using website monitoring tools, which constantly observe websites for performance and uptime. Your enterprise might not know which website monitoring tools are right for its purposes, though.
That's why we at Solutions Review have compiled a list of the 14 best website monitoring tools. These solutions include both software and hardware that help IT teams monitor and manage their network performance. We've listed the major features of each solution and the approach they bring to website performance monitoring and management. These tools should definitely be considered by any enterprise looking for a solution to improve or manage the performance of their website infrastructure.
If you're looking for more resources on the best monitoring tools and vendors, including website monitoring solutions, our 2019 Network Monitoring Buyer's Guide has you covered! It contains profiles on the top 28 network monitoring providers in the market today, including descriptions of the tools they offer and noteworthy features of each. The guide also features 10 questions you should ask prospective vendors and yourself before buying a network monitoring solution. You can check out that guide here!
AlertBot is a monitoring platform that integrates website monitoring alongside web application, mobile website, and service monitoring capabilities. In addition to checking a website's availability, AlertBot examines critical website elements (such as scripts and interactive code) and scans for errors. This solution can also monitor mobile websites and web-based applications in addition to servers, but you can just set up HTTP monitoring for websites you don't need to observe tightly.
---
Monitis is a performance monitoring solution that analyzes the performance of networks, websites, servers, and applications for Windows and Linux deployments. Their websites monitoring solution includes uptime monitoring, synthetic transaction monitoring, and full page load monitoring. In addition to monitoring networks and websites, Monitis features custom service monitoring capabilities to help IT teams tailor their monitoring solutions to meet their needs.
---
New Relic Browser is a website performance monitoring solution that focuses on improve frontend performance. The solution provides end-to-end performance visibility and real user monitoring functions that help enterprises improve end-user experience on their websites. New Relic Browser also allows users to discover, diagnose, and solve JavaScript issues that occur on a specific website; the tool also includes SPA monitoring and AJAX data call and route change monitoring.
---
Paessler PRTG is an IT monitoring tool that includes server, network, bandwidth, cloud, application, and IP monitoring. The software functions as an all-in-one monitoring suite which is also able to monitor cloud environments, virtual machines, and hardware in addition to a network. For website monitoring, PRTG monitors for three main website parameters: worldwide website availability in real-time, detailed load time monitoring, and ensuring that all processes on a website are running smoothly.
---
Pingdom is a website performance and availability monitoring solution that focuses on helping enterprises deliver a satisfying website experience for end-users. In addition to synthetic interaction testing, Pingdom monitors the uptime and page speed of websites. It also observes real user behavior to deliver actionable insights on how users interact with your websites. If any issues arise, the tool performs root cause analysis on the problem and verifies all alerts before notifying your team.
---
Sematext Cloud offers monitoring solutions for several aspects of the infrastructure, including website monitoring. The vendor offers Sematext Experience, which increases customer satisfaction by analyzing data from real user sessions; and Sematext Synthetics, which monitors the availability of your website, APIs, and business-critical web transactions with powerful synthetic monitoring and testing tools. it provides a unified location for all your logs, metrics, and events.
---
Site 24×7 is an all-in-one monitoring solution that features a wide spectrum of website monitoring capabilities alongside network, server, application, and cloud monitoring. The tool provides proactive website monitoring from over 90 locations globally and monitoring for several web-based services. The tool can track website performance, transactions, DNS servers, mail delivery, URL, website defacement, SSL/TLS certificates, and FTP servers, among others.
Our Network Monitoring Buyer's Guide contains profiles on the top network performance monitor vendors, as well as questions you should ask providers and yourself before buying.
SmartBear AlertSite is a web performance and web application monitoring service. AlertSite integrates real browser monitoring, allowing users to gain insights on valuable website performance metrics from the end-user perspective in real-time – no matter which browser they're using. Their synthetic monitoring features give businesses the power to discover and proactively fix problems with critical websites APIs and application health before they affect users.
---
StatusCake is a website uptime and performance monitoring solution. There are several key website monitoring capabilities that StatusCake can handle, including uptime and availability monitoring, server monitoring, domain monitoring, SSL monitoring, and page speed monitoring; also, the solution scans websites for viruses. StatusCake will deliver reports to your inbox on a set schedule, but you're also able to run reports inside the application on a custom time-frame.
---
Telerik Fiddler is a free web monitor and debugging proxy program. The tool is designed specifically for HTTP and HTTPS monitoring, with Fiddler's web traffic monitoring and data collection capabilities. It can also debug web traffic by ensuring that the proper cookies, headers, and cache directives are being transferred. Fiddler also has a focus on network monitoring by delivering HTTP caching and data compression, in addition to finding performance bottlenecks.
---
updown.io is a web-based monitoring solution that provides frequent website availability checks. The solution offers zero-configuration dual-stack monitoring that incorporates both IPv4 and IPv6 tracking as well as hosted status pages that includes multilingual availability and performance reports. In addition, updown.io automatically alerts users to when an SSL certificate is invalid or about to expire and features integrations with various services or programs.
---
Uptime is a website uptime and performing monitoring tool that checks website availability from 30 different locations across the globe every ten minutes. This tool provides unlimited HTTP, transaction, and real-user monitoring in addition to delivering uptime reports on a schedule determined by the user; alerts are delivered to the enterprise through a variety of methods. Uptime also provides website virus scanning capabilities to help users find dangerous data on a site.
---
Uptime Robot is a free website uptime monitoring tool that continuously observes a website to check its availability. This solution checks websites for availability every five minutes by searching for status codes. If it receives a status code that indicates the site is down, it performs several more checks to confirm downtime before alerting your team to the problem. While the basic plan is free, Uptime Robot also offers a Pro version that features more monitors and advanced notifications.
---
Uptrends is a comprehensive website monitoring tool that features several web monitoring capabilities in addition to API and server monitoring. Uptrends offers website uptime and availability monitoring by checking services and certificates; website performance monitoring, for examining and tracking performance metrics like website speed; and website application monitoring, ensuring that critical transactions and processes on your website are functioning properly.
---
Looking for a solution to help you improve your network performance? Our Network Monitoring Buyer's Guide contains profiles on the top network performance monitor vendors, as well as questions you should ask providers and yourself before buying.
Check us out on Twitter for the latest in Network Monitoring news and developments!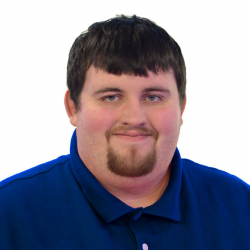 Latest posts by Daniel Hein
(see all)