These providers have recently been named major players in Application Performance Monitoring by analyst house Gartner, Inc.
Gartner defines the application performance monitoring market as "software that facilitates application monitoring to meet three main functional dimensions." In the latest version of the company's Magic Quadrant for Application Performance Monitoring, those three dimensions are front-end monitoring, application discovery, tracing, and diagnostics (ADTD), and analytics. The report, which highlights and scores the top products in the industry, features four tools as being cornerstones in the space. In an interesting turn of events, the same four vendors that topped the 2019 report also lead the 2020 version, solidifying how well those providers handle application performance monitoring needs.
The following providers have recently been named leaders in the Gartner Magic Quadrant for Application Performance Monitoring. Each provider's market share and product portfolios differ, which is what makes them interesting to the wider audience of cloud consumers. Niche and emerging vendors can only hope to replicate the kind of market presence that these providers have earned over a sustained period of time. Here we provide a brief blurb about each and links to product details so you can learn more.
Note: providers are listed in alphabetical order.
AppDynamics is an application performance monitoring suite that helps users create better digital experiences for customers and employees. The suite of applications, built on an enterprise-grade platform, accelerates digital transformations to drive customer engagement and operational efficiency. AppDynamics' APM capabilities provide visibility into every line of code and important transactions across multi-cloud environments. Other features include end user monitoring, infrastructure visibility, and business performance monitoring.
---
Broadcom DX APM is an application performance monitoring solution comprised of small microservices that allow individual scalability and performance boosting. The tool's Cluster Management console allows users to monitor your hardware utilization, scale services, and quickly onboard new projects. With Broadcom's APM Command Center, users can upgrade agents to the latest version, or update an agent with important functionality. The DX Platform also includes operational intelligence and app experience analytics capabilities.
---
Dynatrace Software Intelligence Platform is an all-in-one monitoring platform that combines network, application, and infrastructure monitoring with AIOps, digital experience management, and digital business analytics. The platform automatically discovers and monitors microservices running inside containers; users can see how they're performing and immediately detect poorly performing microservices. Dynatrace's PurePath Technology automatically captures timing and code-level context for transactions across every tier.
---
New Relic APM is an application performance monitoring solution that provides a complete view of applications and their operating environment. The product delivers auto-instrumentation for the industry-leading seven programming languages, meaning users can know what's happening in any application environment. With New Relic, administrators can quickly find root causes and fix issues fast, thanks to in-depth transaction details that show exact method calls with line numbers, including external dependencies for apps of any size and complexity.
---
Looking for a solution to help you improve your network performance? Our Network Monitoring Buyer's Guide contains profiles on the top network performance monitor vendors, as well as questions you should ask providers and yourself before buying.
Check us out on Twitter for the latest in Network Monitoring news and developments!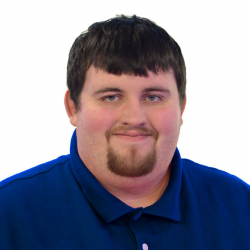 Latest posts by Daniel Hein
(see all)