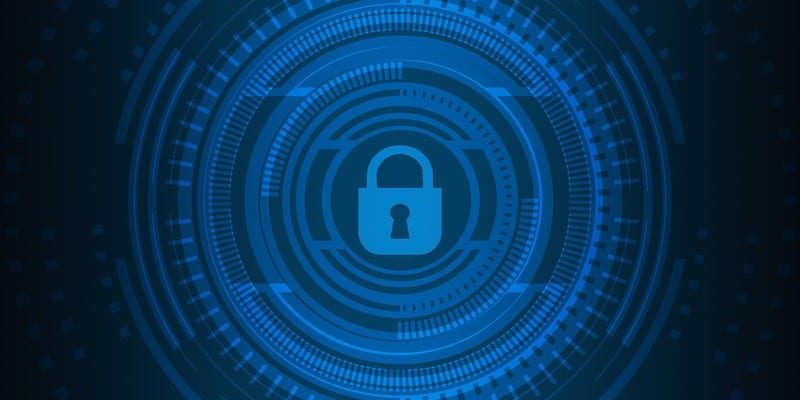 Solutions Review lists the best network security courses and training that any network engineer or architect can take on Udemy right now.
Are you a network engineer or architect looking to gain new knowledge in network security or brush up your skills? Do you want to earn a network security certification but you don't know how to prepare yourself for the exams? Online training and courses allow network professionals to practice their network security knowledge and sharpen their skills through digital lectures and interactive guides.
Below, we've listed the best network security courses you can take on Udemy right now that are great resources for networking and cybersecurity professionals. We've also included links to the courses on the Udemy website where you can enroll in any network security course you want. Udemy gives you lifetime access to each course you sign up for, and all courses are backed by Udemy's 30-day money-back guarantee.
Note: Prices of courses may vary. Courses are listed in alphabetical order.
---
Created by: Neil Anderson
Length: 38 hours
Cost: $20 USD
"The top-rated CCNA course online and only one where all questions get a response. Full lab exercises included. Get what you need to pass the up-to-date Cisco CCNA 200-301 exam. Explore how routing and switching technologies work in real-world environments. Gain hands-on Cisco CCNA configuration and troubleshooting experience through practice labs. Develop skills to work on enterprise production networks."
---
Created by: Nathan House
Length: 12.5 hours
Cost: $120 USD
"An advanced practical skill-set in assuring network security against all threats including advanced hackers, trackers, exploit kits, Wi-Fi attacks, and much more. In this volume, we take a detailed look at network security. You will be able to configure firewalls on all platforms including Windows, macOS, and Linux for all types of attack scenarios. Discover security vulnerabilities across an entire network, by using network hacking techniques and vulnerability scanning."
---
Created by: Stone River eLearning
Length: 8 hours
Cost: $95 USD
'Get the Security+ certification to show that you have the skills to secure a network & deter hackers. The Security+ provides a good general nuts-and-bolts survey of modern information security topics, tools, techniques, and best practices. Security+ Certification is the primary course you will need to take if your job responsibilities include securing network services, network devices, and network traffic."
---
Created by: Mohammad Adly
Length: 8 hours
Cost: $95 USD
"This course covers computer network security technologies and tools for network administrators and cybersecurity officers. It provides an introduction to computer networks, the TCP/IP protocol suite, the ISO/OSI 7 layer model, wireless networks, computer networks security, firewalls and honeypots, intrusion detection and prevention systems, wireless security, physical security and incident handling, and computer networks security recommendations. The course is designed for network administrators, cybersecurity officers, computer science and computer engineering undergraduates, security incident handlers, and IT engineers, and CEOs."
You need to ensure your network is performing well at all times. Our Network Monitoring Buyer's Guide contains profiles on the top network performance monitoring vendors, as well as questions you should ask providers and yourself before buying. We also offer a Free and Open Source Network Monitoring Buyer's Guide if you're a small business or have a tighter budget but still want enterprise-grade monitoring for business networks.
Created by: Andrei Dumitrescu and Crystal Mind Academy
Length: 15 hours
Cost: $95 USD
"Ethical Hacking skills to get ahead. You will MASTER Ethical Hacking and Network Security Key Concepts. Learn how Hackers hack networks and devices and how to secure them. Learn How to set up a Hacking Lab (Kali Linux, Metasploitable, VMs). Learn How to Secure a WiFi Network and stay safe and anonymous while browsing the Web. Acquire an In-Depth Understanding of Steganography and How to Hide Secret Data."
---
Created by: Jesse Kurrus
Length: 2.5 hours
Cost: $25 USD
"Students of this course will learn real technical skills from a cybersecurity professional with 100% hands-on labs. This course covers how to install and configure Virtualbox, Kali Linux, Wireshark, Security Onion, and Metasploitable. Students will also understand how to interpret Snort rules and analyze underlying packet captures, how to use Wireshark and Tcpdump to analyze malicious network traffic, and how to use penetration testing and ethical hacking tools. The course requires basic knowledge of information security, packet captures, operation system knowledge, TCP/IP, and IDS."
---
Created by: Practice Makes Perfect
Length: 90 minutes
Cost: $20 USD
"Get certified for the Palo Alto Networks platform with unlimited access to this trio of practice tests administered by "Practice Makes Perfect." Recognized as a leading cybersecurity provider, getting certified on Palo Alto Networks is a valuable credential for those seeking advancement in network security. With 72 unique questions, these sample exams will test candidates on six key domains: the core requirements of the Palo Alto Networks Security Operating Platform, Simply Passing Traffic, Traffic Visibility, Securing Traffic, Identifying Users, and Deployment Optimization."
---
Created by: SecureWire
Length: 4.5 hours
Cost: $110 USD
"Protecting networks and users while the IT paradigm shifts and threat sophistication increases. Understand the architecture, design, and functionality of CISCO Umbrella. Apply the various principles and methods associated with CISCO Umbrella and protect networks. Learn about the deployment of CISCO Umbrella from scratch. Learn about advanced deployment through virtual appliances (VA) and roaming computers. Control applications, web activity, files, and much more through robust policies and inspection. Learn about best practices and get the most out of the CISCO Umbrella solution to maximize value, and reduce risks."
---
Solutions Review participates in affiliate programs. We may make a small commission from products purchased through this resource.
---
Looking for a solution to help you improve your network performance? Our Network Monitoring Buyer's Guide contains profiles on the top network performance monitor vendors, as well as questions you should ask providers and yourself before buying.
Check us out on Twitter for the latest in Network Monitoring news and developments!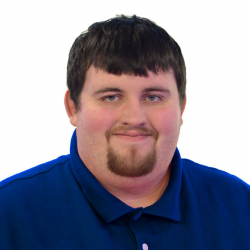 Latest posts by Daniel Hein
(see all)