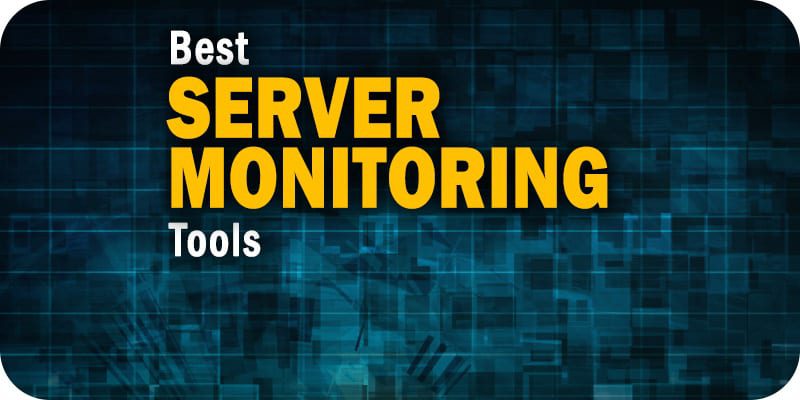 Solutions Review lists the nine best server monitoring tools for businesses to consider using for their infrastructure.
Businesses rely on servers for successful data communication. If a server isn't performing as it should, then the data that businesses rely on for mission-critical tasks won't reach its destination on time – or potentially, at all. Server monitoring tools are the best way for enterprises to ensure that their servers, both physical and virtual, are operational and functioning at a manageable level. Which server monitoring tools are the best for your company, though?
We at Solutions Review have compiled a list of the nine best server monitoring tools to solve this problem. These solutions include both software and hardware that help IT teams monitor and manage their network performance. We've listed the major features of each solution and the approach they bring to server performance monitoring and management. These tools should definitely be considered by any enterprise looking for a solution to improve or manage the performance of their server infrastructure.
If you're looking for more resources on the best monitoring tools and vendors for servers and networks, our 2019 Network Monitoring Buyer's Guide has you covered! It contains profiles on the 28 best network monitoring providers and tools in the market today, including descriptions of the tools they offer and noteworthy features of each. The guide also features 10 questions you should ask prospective vendors and yourself before buying a network monitoring solution. You can check out that guide here!
Datadog is a cloud monitoring as a service provider that allows IT teams to monitor their entire infrastructure, including servers, networks, cloud deployments, and applications. The Datadog monitoring tool unifies IT service and technology monitoring, giving enterprises a holistic view of how their network, services, applications, and deployments are performing. Datadog's monitoring tool can integrate with several cloud environments and servers, including Microsoft Exchange Server, Kubernetes Metrics Server, and SQL Server.
---
LogicMonitor is a SaaS-based performance monitoring platform that features comprehensive server monitoring. The solution automatically discovers all network devices and interfaces, with over 1,500 integrations of network hardware, cloud deployments, server, storage, and database technologies. LogicMonitor's server monitoring solution features CPU and memory alerting, volume utilization, data request per second visualization, and support for Microsoft Exchange, IBM AIX, Windows, and Linux servers.
---
ManageEngine OpManager is a network monitoring software that also features server monitoring capabilities. OpManager performs real-time monitoring of networks, physical and virtual servers, and WAN links; it also discovers and measures performance of every device connected to a network. The solution periodically monitors physical and virtual servers via SNMP and WMI protocols, observing server health, availability, and performance in real-time.
---
Monitis is a performance monitoring solution that analyzes the performance of networks, websites, servers, and applications for Windows and Linux deployments. Their server monitoring solution includes CPU, memory, storage, and disk monitoring in addition to server health checks. In addition to monitoring networks and websites, Monitis features custom service monitoring capabilities to help IT teams tailor their monitoring solutions to meet their needs.
---
Nagios XI is a centralized enterprise server, application, and network monitoring software. Powered by the Nagios Core 4 engine, users gain insight into server performance, network protocols, applications, and services. Nagios XI supports hundreds of third-party add-ons to allow the software to monitor common business applications. The platform has a customizable GUI so users can create the best layout and design for their IT team's needs.
---
Paessler PRTG is an IT monitoring tool that includes server, network, bandwidth, cloud, application, and IP monitoring. The software functions as an all-in-one monitoring suite which is also able to monitor cloud environments, virtual machines, and hardware in addition to a network. For server monitoring, PRTG can monitor a wide number of server types, including web, mail, database, and storage servers; the tool unifies server monitoring and management into a single-pane solution.
---
Sematext Cloud offers monitoring solutions for several aspects of the infrastructure, including server monitoring. The vendor offers a server monitoring SaaS with a low footprint and monitoring agent that collect metrics and logs together. Users can monitor current and historical utilization of servers, containers, or cloud instances. Sematext also delivers server monitoring alerts based on any metric and provides visualizations for capacity planning and optimal application performance.
---
Spiceworks Network Monitor is a free network and server monitoring program and one of several networking tools that Spiceworks offers. Their monitoring solution offers real-time monitoring capabilities for networks, Windows servers, and Linux servers. You can perform ping checks to verify that your server and all connected nodes are currently functional. The tool also allows users to start and stop malfunctioning server services and processes from the software rather than at the affected server.
---
Zabbix is an open source monitoring tool suite that includes server monitoring functions, including both server performance and server health monitoring. For server performance, Zabbix measures CPU and memory utilization, network and server bandwidth usage, and packet loss and interface error rate. The solution also monitors availability parameters, including system and hardware status checks, disk space availability, and remote server monitoring.
---
Looking for a solution to help you improve your network performance? Our Network Monitoring Buyer's Guide contains profiles on the top network performance monitor vendors, as well as questions you should ask providers and yourself before buying.
Check us out on Twitter for the latest in Network Monitoring news and developments!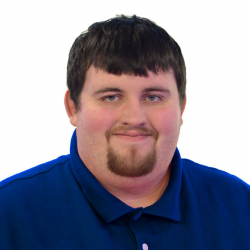 Latest posts by Daniel Hein
(see all)