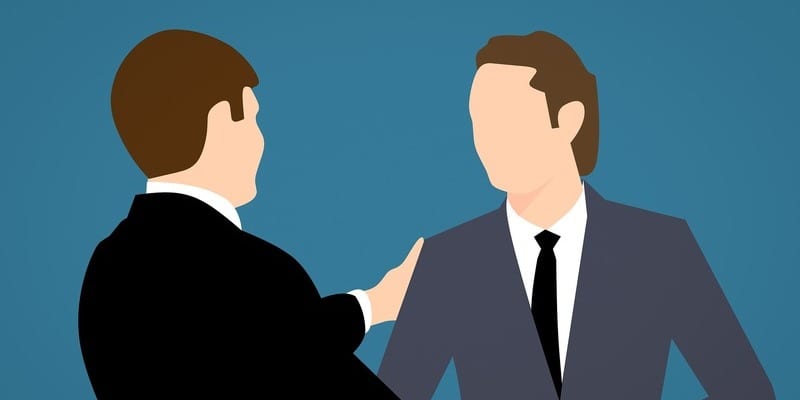 The chief executive officer, or CEO, is often one of the most important members of a company. They're responsible for leading the company, and thus have a lot of responsibility to steer the organization in the right direction. Every day, they make the decision that could make – or break – a business. We at Solutions Review want to recognize the CEOs in the technology world that have left a positive impact on their company and the industry at large. That's why we're naming some of the coolest CEOs in the network monitoring space today.
We've compiled this list of the nine coolest network monitoring CEOs based on a number of factors, including the company's market share, growth trajectory, and the impact each individual has had on its presence in what is becoming a highly competitive global software market. Some of the top network monitoring CEOs have been with their respective companies since day one while others are serial entrepreneurs. But no matter their background, these CEOs bring a diversity of skills and a unique perspective to the table that allows their network monitoring company to thrive.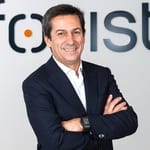 José Duarte is the CEO of InfoVista, having been in this position since January 2019. Before joining InfoVista, he was the CEO of Infinitas Learning and Unit4, both located in the Netherlands. Duarte also worked at SAP, where he fulfilled various leadership roles and was the president of several departments. He was previously a member of the board of directors at InfoVista, as well as Gelato, Financialforce.com, Symphony EYC, and Iptor Supply Chain Services. Duarte has also been on the advisory board for several companies, including proALPHA Software Corporation (chairman), i2S Insurance Knowledge, and Techedge España.
---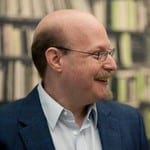 Avi Freedman is the CEO and co-founder of Kentik Technologies and has been with the company since it began operations in 2014. Before helping to start Kentik, Freedman served as the CTO of ServerCentral and was the Vice President of Network Infrastructure and Chief Network Scientist at Akamai Technologies. He was also the founder of Readnews.com, a usenet provider now owned by Highwinds. He was also the founder, CEO, and CTO of Netaxs, Inc. – Philadelphia's first ISP that was eventually sold to Fast.net in 2002. From 1997 to 2002, he was a member of the American Registry for Internet Numbers advisory board.
---
Oleg Khaykin has been the President and CEO of VIAVI Solutions since February 2016. Before joining VIAVI, he was the President and CEO of International Rectifier from 2008 until it was acquired by Infineon AG in January 2015; he was also a Senior Advisor with Silver Lake Partners. He began his career as an engineer at Motorola in 1987; afterwards, he served eight years with the Boston Consultancy Group. Khaykin was the Vice President of Strategy and Business Development at Conexant Systems and Mindspeed Technologies; then, he acted as the Chief Operating Officer for Amkor Technology.
---
Mark Logan is the current CEO of LogRhythm, joining them in 2019 as part of a series of executive hires at the company. Previously, he was the president of Attunity and the president and CEO of WealthEngine and Rivermine. Logan began his career at Hewlett Packard Enterprise in 1984, where he held various roles before starting a Manager position at Sybase in 1994. He was also the Chief Operating Officer at Emptoris before it was sold to IBM and the CSO-EVP Global Sales at BackOffice Associates. Logan held Vice President and General Manager at JD Edwards, and then PeopleSoft after they bought the company.
---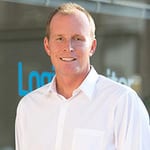 Kevin McGibben is the current President and CEO of LogicMonitor, and has fulfilled this role since June 2011. As LogicMonitor's CEO, McGibben has driven the SaaS company's vision to become a leading cloud-based monitoring technology vendor. Before joining LogicMonitor, McGibben founded and acted as the CEO of 32 South, helping mobile and new-media technology companies expand their businesses internationally. Previously, he was the Vice President of CIDCO Communications from 1998 to 2001, and was then the founder and CEO of McGibben International. He also served as the CEO, Americas, of MXit Lifestyle.
---
Jiri Tobola is the CEO and co-founder of FlowMon and has been in his present title since 2018. He has been with the company since 2007, first acting as a Sales Director before becoming the Vice President of Sales & Alliances in 2014. Previously, he worked at CESNET, an electronics infrastructure developer and operator for science, research, development, and education in the Czech Republic. Under Tobola's leadership, Flowmon has been focusing on their extensive growth strategy, codenamed Flowmon 2.0. This plan includes doubling the company's revenue within three years and stengthening global expansion efforts.
---
Christian Twardawa is the CEO of Paessler AG, taking over for previous CEO and founder Dirk Paessler in 2018. Twardawa has been with the company since 2004; before accepting this new position, he was Paessler's Director of Marketing and Sales and a member of the executive board since 2005. He later rose to become Peassler's COO and served in this capacity until he inherited the title of CEO. Under Twardawa's leadership, Paessler has unveiled several network monitoring initiatives, including the Uptime Alliance. This alliance brings technology companies together to help prevent downtime of critical IT services.
---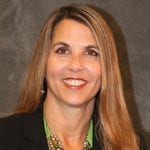 Michelle Vondrasek is the founder and CEO of Von Technologies who has been leading the company since 2007. The company has launched over 20,000 technology deployments since it began operations, including managed network and IT technology monitoring services. Prior to starting Von Technologies, Vondrasek was an Account Manager for IMI Systems and a District Manager for Alternative Resources Corporation. She has been cited as a leading female figure in the technology world, being named one of North America's Top Female Entrepreneurs by Ernst and Young and a Woman of Influence by the Chicago Business Journal.
---
Stephen Woodard is the President and CEO at Entuity who has been leading the company since 2017 to push customer-centric goals. He has over 40 years of professional experience, including 20 years in managerial and leadership roles. Woodard has been the President and/or CEO of multiple different companies in the past, including BCD and ExcelSystems Software, Quadrant Software and SoftBase Systems, and Utlimus. He was also the Chief Revenue Officer at Fresche after they acquired Quadrant, the Vice President and Product Line Executive at Citrix and the Senior Vice President of Global Operations at Ardence (formerly Venturecom).
---
Looking for a solution to help you improve your network performance? Our Network Monitoring Buyer's Guide contains profiles on the top network performance monitor vendors, as well as questions you should ask providers and yourself before buying.
Check us out on Twitter for the latest in Network Monitoring news and developments!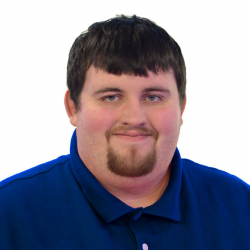 Latest posts by Daniel Hein
(see all)