Our editors have curated a list of the biggest network monitoring news items from the first half of 2021, as highlighted on Solutions Review.
The network is perhaps the most essential technology of the modern business world. Networks are the core technology that allows companies to operate efficiently, promote collaboration among its staff, and communicate with clients. Businesses rely on their network to perform at certain levels to satisfy the demands of executives and clients. As such, IT teams need to ensure that their network is running smoothly at all times. That's why continuously monitoring your network for performance problems is a critical aspect of network management.
Part of Solutions Review's ongoing analysis of the network monitoring marketplace includes covering the biggest industry news stories that impact the companies that rely on network monitoring technology. This is a curated list of the biggest network monitoring news stories from the first half of 2021. For more on the space, including the newest product releases, funding rounds, mergers, and acquisitions, follow our popular news section.
The Biggest Network Monitoring News Items During the First Half of 2021
---
Dynatrace is launching its new Software Intelligence Hub to make integrations easier, according to a press release on the company's website. The new service makes it easier for users to implement out-of-the-box integrations from an extensive array of over 500 technologies. It also allows clients to extend Dynatrace's automation and AI assistance across more environments and use cases. The Software Intelligence Hub provides application coverage including Java, Node.js, Python, and C++ environments. It also features integrations for AWS Lambda, Kubernetes, Statsd, Telegraf, and Prometheus, alongside more than 200 additional frameworks. The service is available to customers directly from the Dynatrace Software Intelligence Platform.
In the company's press release, Dynatrace SVP of Product Management Steve Tack stated: "Modern, dynamic clouds and the cloud-native applications that run on them are complex and require hundreds of integrated services. It's challenging for organizations to keep up. By launching the Software Intelligence Hub, we are providing customers with easy access to a huge array of technologies that are automatically discovered, and we are constantly adding new ones. We're also making it easy to create custom extensions to maximize value across many use cases."
---
LogicMonitor announced its acquisition of application error and performance monitoring company Airbrake, according to a press release on the company's website. The acquisition will extend its ITIM platform into developer environments and allow customers to gain visibility into CI/CD workflows. The financial terms of the acquisition were not disclosed.
In the company's press release, LogicMonitor's CEO Kevin McGibben stated: "Our product vision has always been to equip enterprises and service providers with the industry's most comprehensive, extensible and intelligent performance monitoring and observability platform to help them deliver exceptional customer experiences. LogicMonitor is committed to helping our customers and partners meet the challenges of today's ever-changing technology landscape and gain visibility into the end-to-end technology performance that drives their organization, regardless of what tech stack their business is built on. Today's acquisition of Airbrake marks the latest step in our journey towards unified observability."
---
Catchpoint is announcing the release of WebPageTest API into public availability, according to a press release on the company's website. This announcement comes after Catchpoint's acquisition of WebPageTest and WebPageTest.org, which was announced in September 2020. The new release enables web page developers to build and release faster web pages with direct and programmatic access to WebPageTest data and test infrastructure. The capabilities introduced in the public release include deeper performance metrics, immediate test results, dedicated support, developer resources, and CI/CD integrations. Catchpoint also released the official GitHub Action for WebPageTest for users to test code changes against performance budgets.
In the company's press release, Catchpoint's CEO Mehdi Daoudi stated: "We're thrilled to make the WebPageTest API available to the entire development community. It will be exciting to see the ways developers leverage the API's flexibility to optimize site performance and integrate page speed metrics into their development workflow."
---
ManageEngine is launching RMM Central for unified remote monitoring and management solution, according to a press release on the company's website. The new solution, available immediately, provides a complete overview of all hardware and software inventory. RMM Central helps managed service providers (MSPs) discover networks, monitor device performance, detect and manage faults, deploy missing patches, and enable remote access. RMM Central can identify and fix performance issues like alarms and outages before they cause serious problems for your company. With automated, proactive IT security and centralized asset management, ManageEngine can help businesses customize security policies and hardware/software management protocols.
In the company's press release, ManageEngine's Vice President Mathivanan Venkatachalam stated: "Having worked with the MSP market for more than 10 years, ManageEngine is committed to this market and understands the demand for a unified IT management solution. To meet this demand, we've developed RMM Central by combining the capabilities from different products to offer holistic features, and we plan to launch similar products down the road. Using these solutions, service providers can optimize productivity with operational efficiency and provide exceptional service to their clients."
---
VIAVI Solutions is launching Observer 18.3 for IT network scalability and performance, according to a press release on the company's website. The updated solution enables enterprises to conduct proactive capacity planning when and where it is needed. VIAVI Observer allows companies to maintain peak performance of all IT services no matter where their devices and users are. To help users deal with increased remote work brought on by the pandemic, VIAVI is bringing in new capacity planning and demand management features. The Observer platform will now provide color-coded capacity planning reports that present usage and utilization insights for users. Users will also know which applications are causing peak capacity usage, having a distinction between critical work-related traffic and non-business apps.
In the company's press release, VAIVI's Vice President and General Manager, Enterprise and Cloud Charles Thompson stated: "Most IT teams are caught in a never-ending cycle of firefighting, reacting to performance issues and fighting to secure the necessary resources. Proactive capacity planning and demand management can resolve many of these headaches. The enhanced Observer Platform takes on network capacity challenges to simplify the strategic allocation of WAN bandwidth, and eases the burden of managing performance issues, no matter where and when remote workers are accessing the network."
---
Kentik is launching Kentik Cloud for performance monitoring in the public cloud, according to a press release on the company's website. The product suite combines traffic and telemetry data with business, security, internet, and cloud metadata. Kentik Cloud provides increased visibility, performance, and cost control. The new platform is comprised of four new cloud monitoring solutions. Observation Deck puts the most important data and insights front and center while Kentik Map provides an end-to-end visual depiction of virtual private clouds and on-premise networks. Cloud Performance Monitor detects important network paths used inside cloud networks while Cloud Traffic Cost Explorer automatically calculates the actual costs of cloud network traffic over time.
In the company's press release, Kentik's Chief Product Officer Christoph Pfister stated: "We built the Kentik Cloud product suite because we saw our customers struggling to run cloud networks with the precision and control that they're accustomed to. Most cloud monitoring tools don't focus on infrastructure or can't see beyond a single cloud environment — and the old networking tools simply don't keep up with the pace of CloudOps, if they even understand cloud networking constructs or VPC Flow Logs. With Kentik Cloud, our customers can manage the performance, visibility, and costs of their cloud networking, at-scale and all within one solution."
---
Auvik Networks secured a $250 million growth investment from Great Hill Partners, according to a press release on the company's website. Great Hill Partners is a private equity firm that specializes in high-growth, disruptive businesses. The funding will be used to boost Auvik's strategic growth initiatives, including product development, segment expansion, and geographic reach.
In the company's press release, Auvik Networks' CEO Marc Morin stated: "Network management should be easier. That has been Auvik's rallying cry since 2011 when we set out on a quest to give IT professionals, and the organizations they support, something better – something faster and easier. By partnering with Great Hill Partners, a growth investor with deep domain experience and expertise, and our continuing investor Celtic House Venture Partners, we are confident that we will be able to accelerate our impact and bring reliable IT solutions to IT professionals everywhere."
---
Looking for a solution to help you improve your network performance? Our Network Monitoring Buyer's Guide contains profiles on the top network performance monitor vendors, as well as questions you should ask providers and yourself before buying.
Check us out on Twitter for the latest in Network Monitoring news and developments!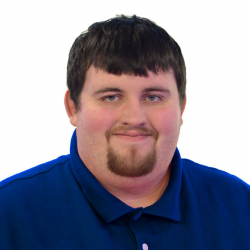 Latest posts by Daniel Hein
(see all)