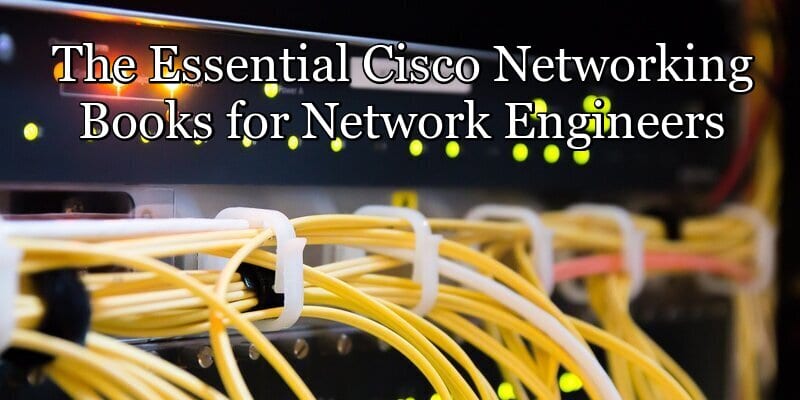 Solutions Review compiles the most essential books on Cisco networking that any network engineer or administrator needs to add to their reading list.
Are you a network engineer or administrator who uses Cisco network devices for your business network? Books, whether hardcover or digital, are an excellent source for people looking to learn about a specific field of technology, and Cisco networking is no exception. We've listed the top Cisco networking books that you should add to your reading list. These books are intended for beginners and experts alike and are written by authors with proficiency and/or recognition in the field of Cisco products and network devices.
If you're looking for resources on network monitoring, our free Network Monitoring Buyer's Guide has you covered. It contains profiles on the top network monitoring providers in the market today, including descriptions of the tools they offer and noteworthy features of each. The guide also features 10 questions you should ask prospective vendors and yourself before buying a network monitoring solution. You can check out that guide here!
by Stuart D. Fordham
"BGP is the building block of the internet. Building a complete network topology from the ground up this book will teach you what BGP is, how to configure neighbors (eBGP and iBGP), route reflectors, confederations, building the BGP routing table, how BGP works with IGPs such as EIGRP, OSPF and RIP, and advanced topics such as route filtering, dynamic peering, summarization, tuning the BGP routing decision process, multiprotocol BGP with IPv6 and configuring policies."
---

by Bekim Dauti
"CCENT is the entry-level certification for those looking to venture into the networking world. This guide will help you stay up-to date with your networking skills. This book starts with the basics and will take you through everything essential to pass the certification exam. It extensively covers IPv4 and IPv6 addressing, IP data networks, switching and routing, network security, and much more-all in some detail."
---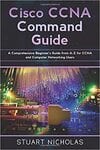 by Stuart Nicholas
"This book contains the official Cisco agenda required to obtain the CCNA and, as a result, the reader will acquire the necessary skills to design, manage and secure a medium-sized corporate network, as well as the capacity for analysis and resolution of incidents when necessary.To achieve this purpose, the work is divided into 7 chapters, through which they are analyzed from the most basic concepts, such as TCP / IP and OSI, to advanced protocols. It is a mostly practical approach, where all configuration is applied to Cisco devices."
---

by Troy McMillan
"This book provides the fundamentals of networking and leads you through the concepts, processes, and skills you need to master fundamental networking concepts. Thinking of taking the CCENT Cisco Certified Entry Networking Technician ICND1 Exam 100-101? This book has you covered! With coverage of important topics and objectives, each chapter outlines main points and provides clear, engaging discussion that will give you a sound understanding of core topics and concepts."
---
by Chris Carthern, William Wilson, Noel Rivera, and Richard Bedwell
"For beginning and experienced network engineers tasked with building LAN, WAN, and data center connections, this book lays out clear directions for installing, configuring, and troubleshooting networks with Cisco devices. The full range of certification topics is covered, including all aspects of IOS, NX-OS, and ASA software. The emphasis throughout is on solving the real-world challenges engineers face in configuring network devices, rather than on exhaustive descriptions of hardware features.
---

by Dale Liu
"Cisco IOS (the software that runs the vast majority of Cisco routers and all Cisco network switches) is the dominant routing platform on the Internet and corporate networks. This widespread distribution, as well as its architectural deficiencies, makes it a valuable target for hackers looking to attack a corporate or private network infrastructure. Compromised devices can disrupt stability, introduce malicious modification, and endanger all communication on the network."
by Jason Gooley, Dana Yanch, Dustin Schuemann, and John Curran
"Authored by a team of Cisco architects responsible for training both Cisco and partner engineers on SD-WAN solutions, it covers all facets of the product: benefits, use cases, components, workings, configuration, support, and more. Throughout, practical examples demonstrate Cisco SD-WAN at work in diverse cloud and premises environments, and the authors show how to apply Cisco SD-WAN technologies and tools in their own real-world environments."
---
by Ramon Nastase
"This Computer Networking book is designed for everyone who is willing to learn about all of the great stuff the Internet has to offer. You'll learn all the basics stuff you need to know about computer networking from this book. You'll become extremely familiar with terms like UTP, Ethernet, MAC, IP, TCP & UDP, etc.. It doesn't matter if you are in charge of a small or a large network, at home or at an office, you will learn how to set everything up and how to keep it working."
---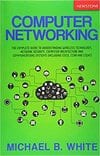 by Michael B. White
"Are you pursuing a field that requires at least some knowledge of computer networking? Do you wish to learn about the future of networking and how electronics function? If this is true, then this is the guide for you. While other shorter books do not include ALL concepts, this book dives deep into the subject matter so that nothing is left out. Beginners, intermediate learners and advanced users have all learned from this guide. The book is designed to be an easy read that simplifies concepts as much as possible."
---

by Brian Edwards, Leonard Guiliano, and Brian Wright
"IP multicast is rapidly coming of age: its principles are solid, its protocols are being finalized, and it is increasingly being implemented in real-world ISP and enterprise networks. Now, a team of Juniper Networks IP multicast experts have written the most authoritative and up-to-date guide to IP multicast implementation. This book covers everything network professionals must know about IP multicast protocols, applications, network design and integration, deployment, configuration, and management."
---
by Ben Piper
"Learn Cisco Network Administration in a Month of Lunches is designed for occasional and full-time network administrators using Cisco hardware. In 22 bite-sized lessons, you'll learn practical techniques for setting up a Cisco network and making sure that it never fails. Real-world labs start with configuring your first switch and guide you through essential commands, protocols, dynamic routing tricks, and more."
---
by Ryan Tischer and Jason Gooley
"Today, the best way to stay in control of your network is to address devices programmatically and automate network interactions. In this book, Cisco experts Ryan Tischer and Jason Gooley show you how to do just that. You'll learn how to use programmability and automation to solve business problems, reduce costs, promote agility and innovation, handle accelerating complexity, and add value in any data center, campus, LAN, or WAN."
---
Solutions Review participates in affiliate programs. We may make a small commission from products purchased through this resource.
---
Looking for a solution to help you improve your network performance? Our Network Monitoring Buyer's Guide contains profiles on the top network performance monitor vendors, as well as questions you should ask providers and yourself before buying.
Check us out on Twitter for the latest in Network Monitoring news and developments!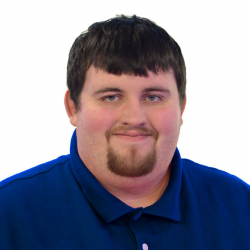 Latest posts by Daniel Hein
(see all)