Solutions Review compiles the most essential books on network security that any network administrator or engineer needs to add to their reading list.
For network engineers and administrators that focus on network security, books are an excellent resource for learning how to effectively design and operate network security solutions. To that end, we've listed the top seven network security books that you should pick up below. These books are intended for beginners and experts alike and are written by authors with proficiency and/or recognition in building and running wireless networks.
If you're looking for resources to help you evaluate network and security performance monitoring solutions, our free Network Monitoring Buyer's Guide has you covered! It contains profiles on the top network monitoring providers in the market today, including descriptions of the tools they offer and noteworthy features of each. The guide also features 10 questions you should ask prospective vendors and yourself before buying a network monitoring solution. You can check out that guide here.
by Chris Sanders and Jason Smith
"Applied Network Security Monitoring is the essential guide to becoming an NSM analyst from the ground up. This book takes a fundamental approach, complete with real-world examples that teach you the key concepts of NSM. Network security monitoring is based on the principle that prevention eventually fails. In the current threat landscape, no matter how much you try, motivated attackers will eventually find their way into your network."
---

by James Forshaw
"This comprehensive guide looks at networking from an attacker's perspective to help you discover, exploit, and ultimately ­protect vulnerabilities. You'll start with a rundown of networking basics and protocol traffic capture before moving on to static and dynamic protocol analysis, common protocol structures, cryptography, and protocol security. Then you'll turn your focus to finding and exploiting vulnerabilities, with an overview of common bug classes, fuzzing, debugging, and exhaustion attacks."
---

by William Stallings
"Stallings' Cryptography and Network Security, Seventh Edition, introduces the reader to the compelling and evolving field of cryptography and network security. In an age of viruses and hackers, electronic eavesdropping, and electronic fraud on a global scale, security is paramount. The purpose of this book is to provide a practical survey of both the principles and practice of cryptography and network security."
---

by Amanda Berlin and Lee Brotherston
"Despite the increase of high-profile hacks, record-breaking data leaks, and ransomware attacks, many organizations don't have the budget to establish or outsource an information security program, forcing them to learn on the job. For companies obliged to improvise, this pragmatic guide provides a security-101 handbook with steps, tools, processes, and ideas to help you drive maximum-security improvement at little or no cost."
---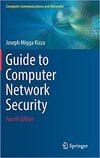 by Joseph Migga Kizza
"This fully revised and updated new edition of the definitive text/reference on computer network and information security presents a comprehensive guide to the repertoire of security tools, algorithms and best practices mandated by the technology we depend on. Topics and features: highlights the magnitude of the vulnerabilities, weaknesses and loopholes inherent in computer networks; discusses how to develop effective security solutions, protocols, and best practices for the modern computing environment; and examines the role of legislation, regulation, and enforcement in securing computing and mobile systems."
---

by Ed Wilson
"Ever wonder what's actually happening inside your network? Why multi-tier applications suddenly slow down, print jobs fail, network elements suddenly disappear? […] That's where Ed Wilson's Network Monitoring and Analysis comes in. It's your complete, hands-on guide to monitoring and analyzing Windows NT-based networks-and using the information to maximize performance, plan for growth-even identify intruders!"
---

by Chris McNab
"How secure is your network? The best way to find out is to attack it, using the same tactics attackers employ to identify and exploit weaknesses. With the third edition of this practical book, you'll learn how to perform network-based penetration testing in a structured manner. Security expert Chris McNab demonstrates common vulnerabilities, and the steps you can take to identify them in your environment."

by William Stallings
"Network Securities Essentials: Applications and Standards introduces readers to the critical importance of internet security in our age of universal electronic connectivity. Amidst viruses, hackers, and electronic fraud, organizations and individuals are constantly at risk of having their private information compromised. This creates a heightened need to protect data and resources from disclosure, guarantee their authenticity, and safeguard systems from network-based attacks."
---
by J. Michael Stewart
"Fully revised and updated with the latest data from the field, Network Security, Firewalls, and VPNs, Second Edition provides a unique, in-depth look at the major business challenges and threats that are introduced when an organization's network is connected to the public Internet. Written by an industry expert, this book provides a comprehensive explanation of network security basics, including how hackers access online networks and the use of Firewalls and VPNs to provide security countermeasures."
---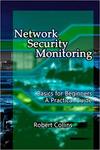 by Robert Collins
"The author begins by explaining some of the basics of computer networking and the basic tools which can be used for monitoring a computer network. The process of capturing and analyzing the packets of a network is discussed in detail. This is a good technique which can help network security experts identify anomalies or malicious attacks on the packets transmitted over a network. You are also guided on how to monitor the network traffic for the Heartbleed bug, which is very vulnerable to network attackers."
---
by Michael Gregg
"Covering the full complement of malware, viruses, and other attack technologies, this guide walks you through the security assessment and penetration testing process, and provides the set-up guidance you need to build your own security-testing lab. You'll look inside the actual attacks to decode their methods, and learn how to run attacks in an isolated sandbox to better understand how attackers target systems, and how to build the defenses that stop them."
---
by Manuj Aggarwal
"While connected to the internet, you're a potential target for an array of cyber threats, such as hackers, keyloggers, and Trojans that attack through unpatched security holes. A firewall works as a barrier (or 'shield') between your computer and cyberspace. pfSense is highly versatile firewall software. With thousands of enterprises using pfSense, it is fast becoming the world's most trusted open source network security solution."
---

by Richard Bejtlich
"The most effective computer security strategies integrate network security monitoring (NSM): the collection and analysis of data to help you detect and respond to intrusions. In The Practice of Network Security Monitoring, Mandiant CSO Richard Bejtlich shows you how to use NSM to add a robust layer of protection around your networks—no prior experience required. To help you avoid costly and inflexible solutions, he teaches you how to deploy, build, and run an NSM operation using open source software and vendor-neutral tools."
---

by Evan Gilman and Doug Barth
"Perimeter defenses guarding your network aren't as secure as you might think. Hosts behind the firewall have no defenses of their own, so when a host in the "trusted" zone is breached, access to your data center is not far behind. This practical book introduces you to the zero trust model, a method that treats all hosts as if they're internet-facing, and considers the entire network to be compromised and hostile."
---
Solutions Review participates in affiliate programs. We may make a small commission from products purchased through this resource.
---
Looking for a solution to help you improve your network performance? Our Network Monitoring Buyer's Guide contains profiles on the top network performance monitor vendors, as well as questions you should ask providers and yourself before buying.
Check us out on Twitter for the latest in Network Monitoring news and developments!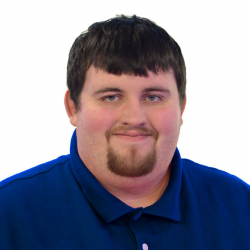 Latest posts by Daniel Hein
(see all)