Solutions Review listed the top 10 networking courses you can take on Udemy right now that every networking professional should consider taking.
Are you a network engineer or architect looking to gain new knowledge in networking or brush up your skills? Do you want to earn a networking certification but you don't know how to prepare yourself for the exams? Online courses offered through websites like Udemy allow network professionals to practice their networking knowledge and sharpen their skills through digital lectures and interactive guides.
Below, we've listed 10 networking courses you can take on Udemy right now that are great resources for networking professionals. We've also included links to the courses on Udemy's website where you can enroll into any course you want. Udemy gives you lifetime access to each course you sign up for, and all courses are backed by Udemy's 30-day money back guarantee.
*Note: Prices of courses may vary. Courses are listed in alphabetical order.
If you'd like a condensed version of this article in video form, check out our video list on the top 10 networking certification courses below.
---
Created by: JP Cedeno
Length: 46 hours
Cost: $95 USD*
This course is designed to help students learn everything about the Layer 3 Technologies section required for the CCIE RS lab exam. Through JP Cedeno's instructions, you will learn about the EIGRP requirements listed on the CCIE R&S Blueprint, how to troubleshoot and identify complex Layer 3 network issues, and how to design Layer 3 environments for large scale enterprise networks. This course is intended for engineers with CCNA level experience and a basic understanding of Layer 3 and dynamic routing protocols who are looking to learn CCNP/CCIE level features and configurations across Layer 3 Technologies.
---
Created by: Neil Anderson
Length: 38 hours
Cost: $20 USD*
This top-rated online CCNA course will give you everything you need to pass the Cisco CCNA 200-301 exam. Neil Anderson's CCNA training course includes full lab exercises to give students hands-on Cisco CCNA configuration and troubleshooting experience. Those who take this course will explore how routing and switching technologies work in real-world environments and develop the necessary skills to work on enterprise networks. The course is designed to accommodate beginners, with beginner-level networking covered and explanations of relevant concepts and acronyms.
---
Created by: Sikandar Shaik
Length: 14 hours
Cost: $20 USD*
Sikandar Shaik's course on the CCNP Switch certification provides in-depth knowledge on implementing Cisco IP Switched Networks and preparing to take the CCNP switch exams. The course covers all the areas of the exam to help students succeed on the exam the first time. People who take this course will learn how to plan, operate, and troubleshoot converged network infrastructures, as well as how to identify areas of weakness, improve hands-on networking skills, and troubleshoot LAN and WAN environments. Students should have a good understanding of CCNA routing and switching knowledge under their belt before taking this course.
---
Created by: David Bombal
Length: 80 hours
Cost: $20 USD*
For absolute networking beginners, the Complete Networking Fundamentals Course by David Bombal is for you. This course teaches students how to gain the CCNA certification while learning about networking at the same time. It covers basic networking topics such as: network fundamentals and LAN building; IP addressing and subnetting; hubs, switches and routers; the OSI and TCP/IP models; DNS name resolution; Wi-Fi — and more. In addition to the 80 hours of on-demand video, the course also features 18 articles and 128 downloadable resources that students can access at any time.
---
Created by: Ermin Kreponic 
Length: 6.5 hours 
Cost: $95 USD* 
 
Go from beginner to advanced user with this course from prolific Udemy instructor Ermin Kreponic. Used for networking troubleshooting, analysis, and communications development, Wireshark is an open-source packet analyzer, and a vital tool for all network professionals. This 6.5 hour course will introduce you to Wireshark, and teach you its advanced features and troubleshooting techniques, including: Nmap interactions, Tshark Output formatting, and remote capture.
---
Created by: Jason Dion
Length: 15 hours
Cost: $95 USD*
With a Master's of Science in IT, prolific Udemy instructor and former college Professor Jason Dion will guide you through 15 hours of video lectures with the essential information needed to pass the CompTIA Network+ (N10-007) exam. From this virtual bootcamp you'll also learn the basics of computer networks, techniques for subnetting networks, and how to become an effective technician for any small-to-medium sized business environment. The 18-section course covers the five domains for the Network+ exam: Network Architecture, Network Operations, Network Security, Network Troubleshooting, and Industry Standards, Practices, and Network Theory.
---
Created by: Stone River eLearning
Length: 8 hours
Cost: $95 USD*
If you're already familiar with networking basics, and want to further a career in IT by acquiring foundational security knowledge, CompTIA's Security+ Certification Course will bring you up to speed on modern security topics, tools, techniques, and best practices. Globally recognized and government approved, getting certified with Security+ is a smart idea if your responsibilities include securing network services, devices, or traffic. Deter hackers and gain valuable security knowledge today with this 8-hour course taught by Stone River eLearning.
---
Created by: Andrew Schlegel
Length: 5.5 hours
Cost: $95 USD*
Qualify with confidence for your first Networking Engineering position with this class from University of Seattle professor Andrew Schlegel. Intended for anyone interested in learning the basics of networking for certification and employment, the 5.5 hour course also includes prep materials for Cisco's CCNET and CCNA exams. Course content includes IP Addressing plans, LAN Switching Theory, and GNS3 setups. In addition to video material, the course comes with 20 downloadable resources that can be accessed at any time.
---
Created by: Alton Hardin
Length: 17 hours
Cost: $100 USD*
This comprehensive resource from Alton Hardin will help you prepare and pass Microsoft's MTA 98-366 exam on your first try. All skill-levels are welcome, as the class will cover the fundamentals of networking with 17 hours of video lectures, downloadable assets, a pre-assessment quiz, two practice exams, and even flashcards for offline studying. Learn the ins-and-outs of the TCP/IP protocol suite, the differences between IPv4 and IPv6, and the various intricacies of Windows' Networking Services.
---
Created by: Practice Makes Perfect
Length: 90 minutes
Cost: $20 USD*
Get certified for the Palo Alto Networks platform with unlimited access to this trio of practice tests administered by "Practice Makes Perfect." Recognized as a leading cybersecurity provider, getting certified on Palo Alto Networks is a valuable credential for those seeking advancement in network security. With 72 unique questions, these sample exams will test candidates on six key domains: the core requirements of the Palo Alto Networks Security Operating Platform, Simply Passing Traffic, Traffic Visibility, Securing Traffic, Identifying Users, and Deployment Optimization.
---
Solutions Review participates in affiliate programs. We may make a small commission from products purchased through this resource.
---
Looking for a solution to help you improve your network performance? Our Network Monitoring Buyer's Guide contains profiles on the top network performance monitor vendors, as well as questions you should ask providers and yourself before buying.
Check us out on Twitter for the latest in Network Monitoring news and developments!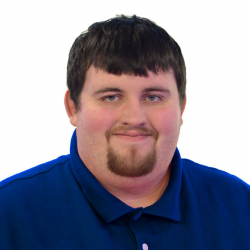 Latest posts by Daniel Hein
(see all)