Solutions Review compiled the top network administration courses on LinkedIn Learning for network engineers and administrators of all skill levels.
Are you a network engineer looking to brush up on your network administration skills? Looking to earn some certifications in network administration but don't know where to start prepping for them? Online courses are a great way to gain knowledge in any field of technology, and network administration is no exception. However, with so many courses available on so many platforms, it can be difficult to narrow down which ones are right for you. To help alleviate the search for solid online network administration training, we've highlighted 11 courses on LinkedIn Learning that are must-takes for any beginner, novice, or proficient network engineer or administrator. Click GO TO TRAINING to learn more and register.
NOTE: We included network administration courses on LinkedIn Learning with more than 20 student reviews and a rating of 4 stars or better. Courses are listed in alphabetical order.
---
This advanced course goes over high-level concepts and strategies around network routing with Cisco devices. Instructor Lazaro Diaz covers three major routing protocols: RIPv2 for smaller networks, EIGRP for advanced distance routing, and the more complex protocol OSPF. Specific topics discussed in this course include configuring static, default, and dynamic routes, issuing verification commands, and exploring wildcard masking.
---
To help protect your Cisco network from security threats, Lisa Bock covers the foundations of Cisco network security concepts, including essential terms and common threats. You will learn about active and passive attacks, social engineering, and malware among other potential security hazards. The course also covers cryptographic techniques like encryption and digital signatures, and network topologies like wide area networks and data centers.
---
For those looking to take the Cisco Certified Entry Networking Technician (CCENT) certification, this course, conducted by Todd Lammle, is for you. This training covers all relevant exam objectives, such as internetworking, subnetting, routing, switching, and network security. Lammle demonstrates the relevant concepts in action with hands-on examples featuring Cisco routers and switches and over 30 years of experience in networking.
---
Designed for both networking beginners and intermediate networking professionals, this course covers the essentials of troubleshooting network performance and security issues. Led by Mark Jacob, the training discusses fundamental network troubleshooting techniques such as NSLOOKUP, ping, ipconfig, and traceroute. The course also provides an overview of critical network troubleshooting tools and solutions, such as Wireshark.
---
If you're just starting your foray into the world of networking and need a crash course in setting up a wireless network, look no further. Throughout this training, Julio Applling covers everything you need to know about building a reliable wireless network for homes and offices. Specific topics covered include 802.11 wireless standards, positioning and testing, router configuration, Wi-Fi security, device interference, and performance monitoring.
---
Linux administrators who want to learn more about proper Linux network configuration should consider this course by Scott Simpson. The course features lessons on DHCP, DNS, Wi-Fi, and firewall configuration while working with both the CLI and the GUI. You will also learn how to configure network interfaces and client-side services on Linux machines, how to route traffic between networks, and how to troubleshoot your setup.
---
Part of a network administrator's job is ensuring that the Domain Name System (DNS) server is working, and this course by Sean Colins covers everything you need to know about this vital task. Students will learn about the theory and practice of administering DNS using server technologies. From the fundamentals of how DNS works to setting a DNS server up to working with DNS record types, the course breaks down technical and practical concepts.
---
As IP addressing is one of the foundational skills of any network administrator, this course by Timothy Pintello is excellent for beginners. Students will be introduced to common numbering systems (such as binary, hexadecimal, and octal numbering), logical vs. physical IP addressing, and IPv4 and IPv6 calling schemes. The course also covers broadcast and collision domains, IP address resolution techniques, and classless addressing.
---
If you're looking to get your start in networking, we recommend that you start with this course by instructor Kevin Wallace. Students will be given an overview of foudnational topics that every networking professional needs to know, as well as an introduction to emerging technologies. Such concepts include the purpose of networks, IPv4 and IPv6, switches and routers, the OSI model, network adresses, and wireless networks.
---
Asprining IT and networking professionals who need to learn about protocols and command-line tools should consider this course by Greg Sowell. It introduces the main methods for troubleshooting network connectivity problems using protocols and CLI tools. The course covers how websites are delivered through HTTP and HTTPS, how domain names are resolved via DNS, and how voice traffic is carried over a network with VoIP.
---
For network administrators who want to learn how to protect their company's network using free open-source software, this course by Jungwoo Ryoo is what you need. The course demonstrates how to set up firewalls, investigate network traffic with a packet analyzer, detect threats and malicious activity with an intrusion-detection system, and enable network logging and monitoring — all through open-source tools and programs.
---
Solutions Review participates in affiliate programs. We may make a small commission from products purchased through this resource.
---
Looking for a solution to help you improve your network performance? Our Network Monitoring Buyer's Guide contains profiles on the top network performance monitor vendors, as well as questions you should ask providers and yourself before buying.
Check us out on Twitter for the latest in Network Monitoring news and developments!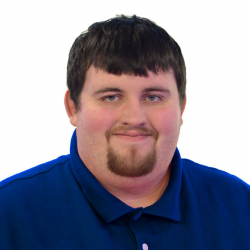 Latest posts by Daniel Hein
(see all)