According to research recently released by Positive Technologies, three out of ten companies have low or no network visibility. This information comes from the Corporate Network Visibility in 2021 report, which surveyed 231 InfoSec professionals on the visibility of their corporate networks. The report found that many companies are lacking in their network visibility capabilities and strategy.
You need to ensure your network is performing well at all times. Our Network Monitoring Buyer's Guide contains profiles on the top network performance monitoring vendors, as well as questions you should ask providers and yourself before buying. We also offer a Free and Open Source Network Monitoring Buyer's Guide if you're a small business or have a tighter budget but still want enterprise-grade monitoring for business networks.
Positive Technologies discovered that about 24 percent of companies rate their external traffic visibility as low and 26 percent rate their internal traffic similarly. Similarly, only 24 percent rated external traffic visibility as high and 28 percent said the same for internal traffic.
IT and financial companies typically report the highest levels of external network visibility, with 42 percent and 38 percent respectively listing their visibility as high. Industrial companies, however, lag behind in network visibility; only 36 percent consider their external traffic opaque and more than half (52 percent) assess internal traffic visibility as low.
In the company's official press release, Nataliya Kazankova, Product Marketing Manager at Positive Technologies, said: "Network scanning and malicious activity can be caught by many types of security solutions, such as antivirus products. In all likelihood, most of these companies were attempting detection without the help of network traffic analysis, which would have enabled them to detect more complex and subtle threats. NTA systems […] boost network visibility and handle the tasks that security professionals care about. Encryption does not get in the way of NTA since most in the industry do not support the idea of full encryption of corporate networks. And for those who do try to encrypt as much as possible, NTA is useful for detecting anomalies and malware."
Download the Corporate Network Visibility in 2021 report here.
---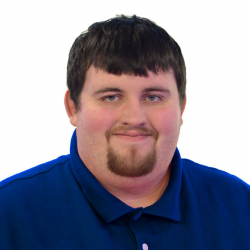 Latest posts by Daniel Hein
(see all)