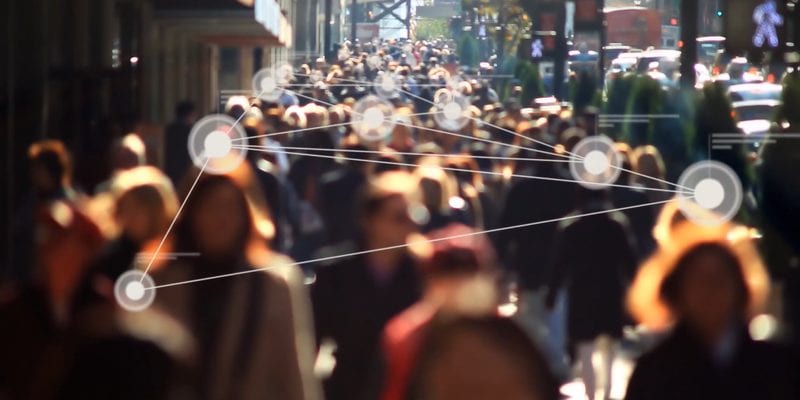 Solutions Review compiled the top IT service management courses on LinkedIn Learning for IT engineers and administrators of all skill levels.
Are you an IT engineer looking to brush up on your network administration skills? Looking to earn some certifications in network administration but don't know where to start prepping for them? Online courses are a great way to gain knowledge in any field of technology, and IT service management is no exception. However, with so many courses available on so many platforms, it can be difficult to narrow down which ones are right for you. To help alleviate the search for solid online IT service management training, we've highlighted 11 courses on LinkedIn Learning that are must-takes for any beginner, novice, or proficient IT engineer or administrator. Click GO TO TRAINING to learn more and register.
NOTE: We included network administration courses on LinkedIn Learning with more than 20 student reviews and a rating of 4 stars or better. Courses are listed in alphabetical order.
---
"The role of information technology (IT) in organizations has changed dramatically. While historically the role of IT departments has been to support business functions, now they can make their organizations more productive than before. IT professionals are responsible for everything from hardware and networking to social media and data analytics. These technology trends require every organization to take a proactive approach to IT. In this course, IT strategy consultant Peter High outlines how to create an agile IT department, measure IT performance, and create the role of business information officer. He also suggests ways in which leaders can change the organizational conversation about technology by sharing the IT mission, cocreating other departments' strategies, and finding areas of alignment."
---
"In this course, instructor Ed Liberman explains the fundamentals of IT architecture, examines topics within an IT architecture, and addresses challenges organizations face when using IT to meet their business goals. IT architecture is the overall design of the computer systems in your business. Ed shows you what an enterprise is in the context of IT architecture, and how to define an enterprise network for your organization. He goes over common tasks most IT architects perform, as well as specialized roles, and some of the tools that IT architects need for their jobs. Ed teaches how you can use consolidation to reduce unwanted complexities. He covers information security and how to manage risks. Ed steps through creating an enterprise solution and moving to an advanced enterprise, then shows you how to protect your enterprise and get back on track when disasters happen."
---
"The ITIL® framework was designed to help all organizations, regardless of their industry or business sector, provide IT services using the most efficient and economical methods. This course was designed to introduce you to the concepts of service management and the ITIL® 4 framework to help you determine if studying for the ITIL® 4 Foundation certification is right for you. Instead of providing an in-depth look at each of the exam objectives, instructor Jason Dion provides a high-level overview of the ITIL® concepts and practices. If you continue onwards and obtain your certification, you can show employers that you understand the key elements, concepts, and terminology used in ITIL, including how operations move between each activity and process to create value in the service value system, and their overall contribution to the service management best practices."
---
"The release of ITIL® 4 modernizes the popular service management framework, adding coverage of topics such as lean, agile, and DevOps. In this course, get a first look at the ITIL® 4 Foundation exam. ITIL® Expert David Pultorak provides a high-level overview of ITIL® 4, as well as how updates to the framework affect the ITIL® Foundation certification exam. Learn about the similarities and differences between the ITIL 4® and ITIL® v3 Foundation exams and certification schemes, as well as what sparked the creation of ITIL® 4 in the first place. Plus, explore the seven guiding principles of ITIL® 4, the four dimensions of service management, the components of the ITIL® 4 service value system, and more."
---
"The COBIT framework offers a tailored approach to creating a governance and management framework for enterprise information and technology systems. It helps balance value and compliance—aligning the business and IT so that everyone is working towards the same goals. Learn the basics of COBIT and what it can do for your organization, as well as some tips for achieving COBIT certification, in this course with IT consultant and trainer Mark Thomas. Mark covers the principles, concepts, and key components of the latest version of the framework, COBIT 2019, and provides practical advice on how to adopt and adapt COBIT to your unique organization. Using this guide, you will be able to understand the features and benefits of the framework and begin the process of adoption, from designing a tailored governance system to measuring its performance. Along the way, you can explore the various training and certification paths in the COBIT portfolio."
---
"Learn the basics of both current versions of the world's most popular approach to IT service management: ITIL® v3 and ITIL® 4. Learn what ITIL® covers and why it matters to you and your organization. Learn the basics of ITIL® v3: the service lifecycle; processes and functions; and roles, technology and automation. Then compare the major differences in ITIL® 4: the four dimensions; the service value system; the service value chain; and the guiding principles, and practices. Instructor David Pultorak—an ITIL® contributor and consultant—also helps you learn the basics of ITIL® certification, including the ITIL® v3 and 4 certification schemes, and provides tips for passing the certification exam."
---
"Successful IT teams solve problems and execute tasks while adhering to established company processes. ServiceNow takes some of the guesswork out of working with complex IT procedures by allowing professionals to leverage digital workflows. This popular platform uses the power of machine learning to help IT teams ensure that each step in an essential activity is happening in the correct sequence. In this course, learn how to use ServiceNow to manage IT tasks at your organization. Instructor Jim Kerrigan shows individuals responsible for owning tasks through fulfillment how to use the platform's task management functions. Jim goes over how ServiceNow tracks the life cycle of help desk tickets and fulfillment requests. He helps you get acquainted with the user interface, as well as how to navigate the platform's applications and modules. Plus, learn how to tame and personalize lists of records, create reports, and find the tasks that are assigned to you."
---
"From a sunny beach or a remote ski lodge, you can connect to your servers and get work done. This course describes common ways of connecting remotely to a Linux server. Starting with basic telnet and Secure Shell (SSH), learn which options are available for accessing systems from afar. The course also discusses graphical desktop access and considers how to set up a remote desktop session with virtual network computing (VNC)."
---
"The Putting ITIL® Into Practice series is designed to help ITIL® Foundation-certified professionals apply the concepts they have learned. It offers a fresh, agile, and directly applicable approach to help individuals, teams, and organizations implement ITIL®. This course introduces the seven ways framework for applying ITIL® Foundation concepts, with all new content for ITIL® 4—the version that brings IT service management concepts into the cloud-based era. Instructor David Pultorak covers how to apply the topics covered in ITIL® 4 Foundation: the four dimensions of service management, the ITIL® service value system, ITIL® guiding principles, service value chain activities, and ITIL® service management practices. In each chapter, David provides tips for moving concepts into practice. He helps you think through dos and don'ts and provides valuable references and resources for learning more."
---
"The ServiceNow platform can help IT teams boost customer satisfaction, decrease manual errors, and generally work smarter by leveraging the power of machine learning. Interested in learning how to use ServiceNow to build and manage workflows in your organization? In this course, instructor Shane Chagpar helps you get started by stepping through the fundamentals of administering the popular platform. Shane details how to configure and manage key applications, including the Service Catalog and the Configuration Management Database (CMDB). Plus, he explores how to best approach automation, access control rules, scripting, working with a knowledge base, and more."
---
"Voice over IP (VoIP) is a technology that sends voice data in packets using the IP network—allowing you to make calls using an internet connection instead of a traditional phone line. In this course, join Lisa Bock as she takes an in-depth look at VoIP protocols and components, as well as how to troubleshoot VoIP calls. Lisa begins with an overview of VoIP, discussing its uses, codecs, and components. She then reviews the protocols that make VoIP possible, including TCP/IP, Skinny Client Control Protocol (SCCP) and the H.323 family. She provides a review of media gateways and network operations, including quality of service and DNS, that are critical to the success of VoIP. To wrap up, Lisa dives into Wireshark statistics, showing how to leverage these statistics to troubleshoot VoIP."
---
Solutions Review participates in affiliate programs. We may make a small commission from products purchased through this resource.
---
Looking for a solution to help you improve your network performance? Our Network Monitoring Buyer's Guide contains profiles on the top network performance monitor vendors, as well as questions you should ask providers and yourself before buying.
Check us out on Twitter for the latest in Network Monitoring news and developments!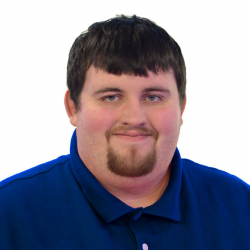 Latest posts by Daniel Hein
(see all)