Network performance monitoring (NPM) involves tools and practices that allow enterprises to observe and manage their network's performance levels. It is a subset of network management that discovers performance anomalies and alerts your team to their presence. Some NPM tools can also diagnose performance issues or administer automated fixes when it discovers a problem. If you're unfamiliar with network monitoring, however, you need to find the proper place to find information about it. There are plenty of resources available, such as our network monitoring site, to help you learn about network monitoring and its advantages. One such resource is YouTube, which has no shortage of videos that aim to teach viewers about how network monitoring works.
From abstract concepts to in-depth tutorials and everything in-between, these videos are a great asset to have if you consider yourself at square one when it comes to network performance knowledge. Below, we've listed five YouTube videos that will help you to understand what network monitoring is, how it works, and why companies are using it.
Computer Science Tutor: Network Types and Performance
To get started with the basics of networking, we have Computer Science Tutor with their video on network types and network performance. This video is a great resource for introducing the basics of networks for anyone in your enterprise unfamiliar with how they work. It also discusses several factors that can influence performance, including bandwidth, latency, and error rate.
Pluralsight IT: An Overview of Networking Monitoring Tools
Offering tutorials and training courses on several IT skills, PluralSight created this video to introduce IT professionals to the basics of network monitoring tools. The video explores how your enterprise can run basics network monitoring commands, such as ping, traceroute, and ipconfig, from Windows Command Prompt. These commands are useful for companies who don't currently have a dedicated network monitoring tool but still want to gain insights into the performance of their network.
Eli the Computer Guy: Introduction to SNMP
Eli the Computer Guy's channel is filled with hundreds of instructional, informative, and conversational videos on the IT world. This video covers Simple Network Management Protocol (SNMP), a network management protocol that helps keep track of devices connected to a network. As Eli explains, SNMP queries devices on a network to check their current status in regards to multiple different functions and metrics. The answers it receives from the device are sent to a central network management console, centralized your network device monitoring capabilities.
Eli the Computer Guy: Network Mapping
Another video by Eli the Computer Guy, this time on the subject of network mapping. Eli's video is a comprehensive 51-minute video that covers everything on mapping out a network. This ranges from the basic concepts of network maps to specific mapping software overviews and security considerations. Network mapping is a key function of most NPM tools and is important for enterprises in tracking their network performance. Having a complete and accurate map of your network helps you maintain network visibility and track every device connected to your network.
Plixer: 5 Ways Network Performance Management Improves Your Business
While many of these videos are designed to explain what network monitoring is, Plixer released a video on why monitoring is important for enterprises. They listed five reasons how network performance management practices and software improves an enterprise's productivity. Some of the benefits include avoiding downtime, easier maintenance scheduling, and managing network resources. Plixer explains, in detail, the problems of network operation that a network performance management strategy can solve.
---
Be sure to also check out Solutions Review's YouTube channel, where we host our interviews with IT professionals and vendors. We also explore the basics of various business technologies through our "Solutions Review Explores" series.
Our Network Monitoring Buyer's Guide contains profiles on the top network performance monitor vendors, as well as questions you should ask providers and yourself before buying.
Check us out on Twitter for the latest in Network Monitoring news and developments!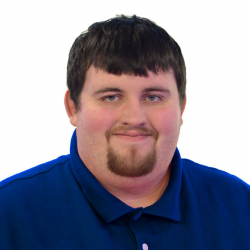 Latest posts by Daniel Hein
(see all)