Network detection and response (NDR) provider Vectra today announced the availability of Privileged Access Analytics (PAA) for their NDR solution, the Cognito platform. Vectra's PAA capabilities will observe interactions between users, services, and hosts after they've gained access to a network. The company introduced these features to extend visibility on a user's behavior and actions beyond the initial access point. This, they believe, will help create a more solid zero-trust environment and help businesses identify users with fraudulent access credentials.
Legacy security solutions only focus on gating access to a system from the outside. These solutions stop unauthorized users from accessing information, but if a user does gain access, they typically don't monitor their behavior once inside the system. Vectra identifies this as a fundamental flaw which their Privileged Access Analytics offerings aim to address; their PAA functions track user behavior after they've gained access to a network, assessing whether or not their actions indicate a threat.
"The real-time assessment of trust is performed by continuously observing the behavior of user accounts, services and hosts on the network," said Dr. Jacob Sendowski, Vectra's Director of Product Management. "Now, when privileged credentials are compromised and abused, the new suite of Cognito PAA detection models are able to uniquely determine the malicious use of privilege in real-time."
Vectra Privileged Access Analytics are available immediately on the Cognito platform as both a suite of detection models and as searchable security enrichments for network metadata. The features can also integrate natively with endpoint detection and response (EDR) and security information and event management (SIEM) systems and tools.
---
Looking for a solution to help you improve your network performance? Our Network Monitoring Buyer's Guide contains profiles on the top network performance monitor vendors, as well as questions you should ask providers and yourself before buying.
Check us out on Twitter for the latest in Network Monitoring news and developments!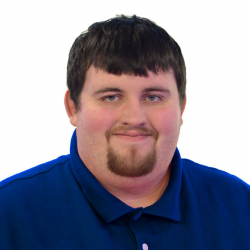 Latest posts by Daniel Hein
(see all)