Vectra Secures $100 Million for Network Detection and Response Solution
Today, network detection and response (NDR) vendor Vectra announced that they had raised $100 million in Series E funding. The funding was led by equity firm TCV as well as existing investors, bringing Vectra's total funding to date to over $200 million. Vectra will use these funds to invest into the Cognito platform, their artificial intelligence-driven NDR tool.
This funding round is the latest in a series of TCV investments into enterprise security companies. "TCV has an extensive track record of partnering with enterprise security companies, including Rapid7 and Splunk, from growth stage to public," said Tim McAdam, general partner at TCV. "In our research on the category, it became clear to us that Vectra was rapidly gaining momentum with customers by rethinking the way enterprises view both network and cloud security. The Vectra Cognito platform is poised to become requisite in the security infrastructure of multinational enterprises and midsize businesses alike."
Vectra's NDR solution utilizes the power of AI to intelligently detect threats on a network and takes actions to remediate them. "The cloud has inherent security blind spots, making it imperative to eliminate cyber-risks as enterprises move their business to the cloud," said Hitesh Sheth, Vectra's president and CEO. "The Cognito platform enables them to stop hidden cyberattacks in the cloud. We look forward to partnering with TCV and our existing investors as we continue our rapid growth."
The company has seen amazing growth in the past few years as they continue to improve their NDR solution. Last week, their Cognito platform was awarded the Incident Response award from Business Intelligence Group's Fortress Cyber Security Awards. In 2018, Vectra experienced a 104% growth in annual recurring revenue compared to 2017. Vectra plans to use the capital from this latest funding round to accelerate their growth in global markets and investing in R&D innovation.
---
Looking for a solution to help you improve your network performance? Our Network Monitoring Buyer's Guide contains profiles on the top network performance monitor vendors, as well as questions you should ask providers and yourself before buying.
Check us out on Twitter for the latest in Network Monitoring news and developments!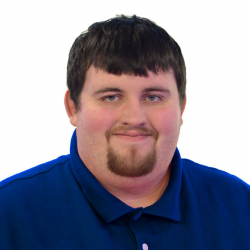 Latest posts by Daniel Hein
(see all)