Today, network performance testing solutions provider VIAVI announced two new devices for monitoring performance of cable and fiber broadband networks. The two devices, the DSP Time Domain Reflectometer (TDR) and the OCC-4056C Dense Wavelength Division Multiplexing (DWDM) Optical Channel Checker, provide performance analysis and troubleshooting for network deployments utilizing cable and fiber optic connections. These devices are designed to help network operators validate and qualify their network performance alongside diagnose potential issues.
The DSP TDR searches a network for cable breaks or faults by continuously sending signals across the network. The device's receiver then simultaneously listens for reflected signals. With this, the device can accurately pinpoint the location of any cable breaks in your infrastructure. The OCC-4056C is a DWDM Optical Channel Checker (OCC) for VIAVI's T-BERD/MTS series of network testers. It measures DWDM channel wavelengths to determine and display the full spectrum of your network.
"VIAVI is at the forefront of testing cutting-edge technologies, including Remote PHY, 5G, DOCSIS 3.1 and FTTH/PON, providing a smooth and reliable path through any access technology transition across the entire network lifecycle," said Kevin Oliver, VIAVI's Vice President and General Manager for Converged Instruments and Virtual Test. "Built on decades of test and measurement expertise, our comprehensive portfolio of solutions enables network technicians to successfully deploy, maintain, optimize and evolve complex networks, delivering outstanding quality of experience."
VIAVI is set to demonstrate the DSP TDR and OCC-4056C at ANGA COM 2019 in Cologne, Germany. The event, taking place from June 4th to June 6th, brings broadband network professionals and vendors from around the world to discuss the future of network technology. These cable and fiber solutions are the latest in the VIAVI network performance hardware solutions that help network teams evaluate and lock down network performance.
---
Our Network Monitoring Buyer's Guide contains profiles on the top network performance monitor vendors, as well as questions you should ask providers and yourself before buying.
Check us out on Twitter for the latest in Network Monitoring news and developments!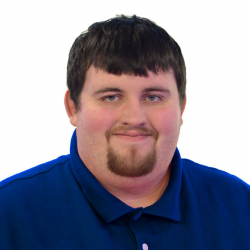 Latest posts by Daniel Hein
(see all)