The editors of Solutions Review are pleased to announce that today marks the launch of our brand new YouTube series: "Solutions Review Explores." This ongoing series promises to explore and explain the categories and nuances of enterprise technology in a compelling visual format. The first episode of Solutions Review Explores answers some of the most challenging and critical questions facing enterprise professionals today, including: what is network monitoring? How does a monitoring solution allow an enterprise to gain valuable insights into the performance of my infrastructure?
Through Jonathan Paula's expert narration, businesses can learn about the major features of performance monitoring, including network data analysis, performance metric tracking, dashboards, etc. Viewers will also learn what the benefits of network monitoring are for businesses and why they should consider adopting one to help them understand their network.
For even more information on this topic, consult our network monitoring best practices series.
---
How to Watch Solutions Review Videos
Be sure to check out Solutions Review Explores as it updates on our YouTube channel; we're planning on doing more on network performance and cloud computing in the near future. We also have Solutions Review Explores series for other technology categories, including BPM, business intelligence, and SIEM – and we're planning to cover multiple other tech sectors as well.
Additionally, our YouTube channel also offers other exclusive content and interviews with some of the brightest minds in the industry. Our channel is the perfect resources for enterprises looking for the latest news and information in video form.
---
Looking for a solution to help you improve your network performance? Our Network Monitoring Buyer's Guide contains profiles on the top network performance monitor vendors, as well as questions you should ask providers and yourself before buying.
Check us out on Twitter for the latest in Network Monitoring news and developments!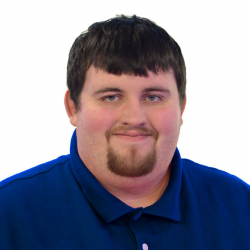 Latest posts by Daniel Hein
(see all)