---
What is the Networks Insight Jam?
The Solutions Review Networks Jam is a network hardware and software community web event taking place on December 17th, 2020. Solutions Review editors are bringing the best and brightest minds in the industry together for a one-day social media gathering under the hashtag #NETWORKSInsightJam. Participants will include industry analysts, experts, influencers, authors, practitioners, and hardware/software solution providers. We've gathered network hardware vendors, network security professionals, industry leaders in network automation, and more to deliver their insights into the network technology space.
Join the Largest Network Hardware/Software Buyer and Practitioner Community
Solutions Review is one of the largest buyer and practitioner communities on the web. Our Universe of Influence reaches more than 4 million business and IT decision-makers, as well as C-suite and other top management professionals. Our readers primarily use us as an enterprise technology news source and trusted resource for solving some of their most complex problems.
Our collection of vendor-agnostic buyer's resources help network hardware/software buyers and practitioners during the research and discovery phase of a buying cycle. This critical stage of information gathering is where buyers narrow down the field of solution providers to a short-list they plan to engage. The mission of Solutions Review is to make it easier for buyers of network performance monitoring software to connect with the best providers.
Featured Participants
Fernando Castanheira, the CIO of Aternity, is a senior technology executive with extensive leadership experience across infrastructure and software engineering functions. Fernando brings to Aternity a blend of digital innovation at scale, transformational leadership, and high growth strategies. He is responsible for all aspects of IT including; digital transformation, IT Security, Cybersecurity, and all business and productivity platforms. Fernando has led various organizations with high impact roles at a large scale with a focus on digital transformations, increasing efficiencies and reliability, improved productivity and security.
---
Before Catchpoint, Mehdi Daoudi spent 10+ years at DoubleClick and Google, where he launched the Quality of Services: buying, building, deploying, and using various internal and external monitoring solutions to keep an eye on the DART infrastructure delivering billions of transactions a day using thousands of servers and routers. HP Openview, BMC, Netcool, Sitescope, SMARTS, Adlex, Coradiant, Gomez & Keynote are some of the products he used. He also ran the DoubleClick R&D for 3 years where we built some really innovative products, like the AdExchance, Behavioral Targeting, and Malware Defense Systems.
---
Stephen Douglas works for Spirent's strategy organization helping to define technical direction, new innovative solutions, and market-leading disruptive technologies. Currently, Stephen leads Spirent's strategic initiatives for 5G, IoT, and Automotive. Stephen has been at the cutting edge of next-generation technologies and has worked across the industry with service providers, start-ups, and network equipment manufacturers, helping them drive innovation and transformation. Stephen is an ardent believer in connected technology and strives to challenge, blur, and break down the silos that prevent innovation and business success.
---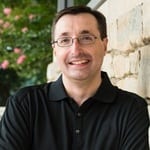 Michael Kaczmarek is the VP of Product Management for Neustar's Security Solutions business unit. He is responsible for evangelizing the vision, strategies, and tactics for the successful launch and expansion of products into new and existing markets. Prior to joining Neustar, Michael was with Verisign for more than 18 years where he served in various capacities including VP of product management and marketing for Verisign Security Services. Prior to joining Verisign, Michael was a systems engineering manager for Lockheed Martin in charge of their Solid Rocket Motor Disposition in Russia Program.
---
Randall Kerr has three decades of professional experience in the fields of education, IT management, infrastructure design and implementation, technical consulting, and sales engineering. As Director of Wireless Product Management for Digi International, he works with account teams identifying sales opportunities and designing technical solutions that resolve customer business issues. Randall is fluent in Spanish and serves North and South American markets, where he is known for his consultative approach serving as a liaison between customers and Digi sales, marketing, product management, engineering, and technical support.
---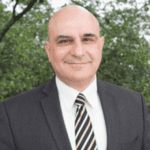 Emil Sayegh is a renowned cybersecurity and technology industry expert and is currently CEO/President of Ntirety, one of the largest managed cloud service platforms in the world. He is an early pioneer of Cloud Computing, recognized as one of the industry's cloud visionaries and "fathers of OpenStack," having launched and led successful cloud computing and hosting businesses for HP and Rackspace. Emil built Rackspace's cloud business while serving as the company's GM of the Cloud Computing Division and, earlier at Rackspace, served as VP of the Product Group and launched the company's private cloud and hosted exchange services.
---
Why Participate?
Wondering what's in it for you? Join us for the Networks Insight Jam to get advice on network software/hardware buying, best practices for piloting new and emerging technologies, and 2021 predictions. It's also going to be a top-notch personal networking event featuring many of the foremost thought leaders in the field.
Event Details
Uncover insights personalized to your interests. From analysts to IT and the Public Sector, there is sure to be something for everyone. Solutions Review editors will be breaking the web event into unique tracks so you can find the insights that are best for you:
8:30 AM – 12:30 PM: Advice for network hardware and software buyers
12:30 PM – 4:30 PM: Best practices segment for network practitioners
1:00 PM: Panel: Maintaining Network Performance and Security in the Post-COVID World
3:00 PM: Panel: Adapting Your Network to Handle the Stress of Remote Work
4:30 PM – 8:30 PM: Industry trends and predictions for 2020
Summation
What: The Networks Insight Jam
When: Wednesday, December 17th, 2020 from 8:30 am to 8:30 pm EST
Where: Twitter, Youtube, and LinkedIn. Use the hashtag #NETWORKSInsightJam to follow and participate!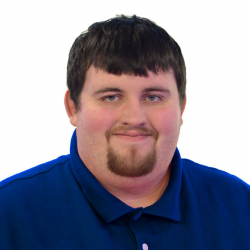 Latest posts by Daniel Hein
(see all)