What's Changed: 2020 Gartner Magic Quadrant for Application Performance Monitoring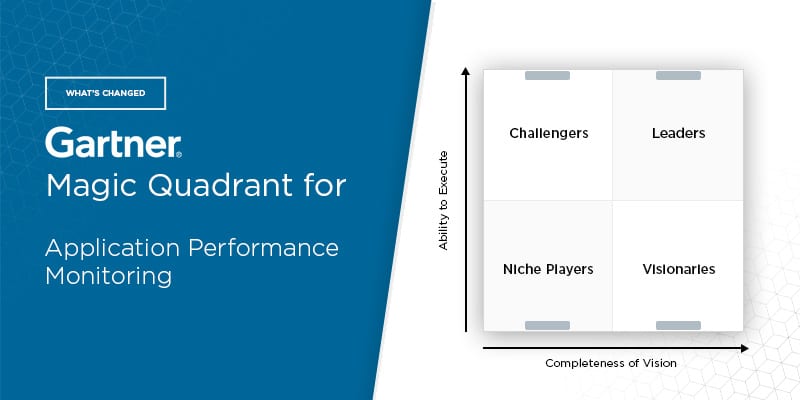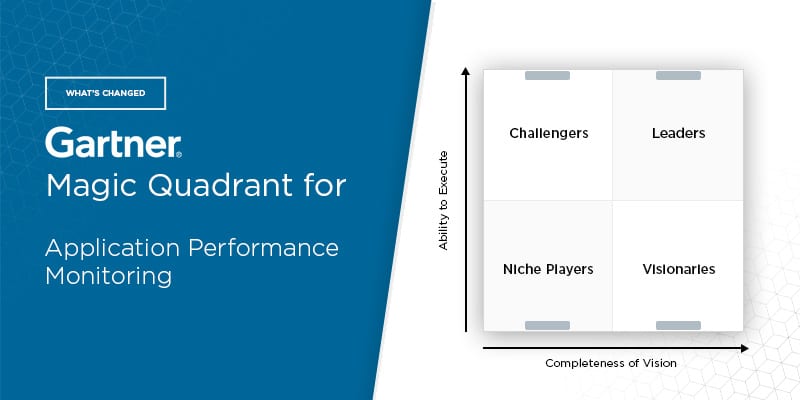 The editors at Solutions Review highlight what's changed since the last iteration of Gartner's Magic Quadrant for Application Performance Monitoring and provide analysis of the new report.
Analyst house Gartner, Inc. recently released its 2020 Magic Quadrant for Application Performance Monitoring. Gartner defines application performance monitoring as "software that facilitates application monitoring to meet three main functional dimensions." These dimensions are front-end monitoring, application discovery, tracing, and diagnostics (ADTD), and analytics.
In the report, Gartner highlights 15 providers of application performance monitoring tools: Broadcom, Cisco, Datadog, Dynatrace, IBM, Instana, ManageEngine, Micro Focus, Microsoft, New Relic, Oracle, Riverbed, SolarWinds, Splunk, and Tingyun. At Solutions Review, we read the report, available here, and pulled out the key takeaways.
The Leaders quadrant remains more or less the same as last year's, with Cisco and Dynatrace maintaining the top two spots. Cisco's acquisition of AppDynamics in 2017 positioned them as a frontrunner in APM, and Cisco has recently announced integrations with Cisco Workload Optimization Manager (CWOM) and Cisco Application Centric Infrastructure (ACI). Dynatrace went public last year, showing a strong financial foothold, and released Digital Business Analytics in October 2019 to provide understanding of the dependencies between performance, customer experience and business outcomes. Following its acquisition of SignifAI in February to enhance AIOps capabilities, New Relic expanded support for serverless environments by acquiring IOpipe in November 2019. Finally, Broadcom has focused on cloud-native application and infrastructure environments and invested in support for third-party data.
All of the Challengers from last year's Magic Quadrant but one have moved into the Niche Players quadrant. The sole remaining Challenger, Microsoft, is growing support for hybrid and multicloud environments and advancing integrations with Azure DevOps, aligning with growing cloud-based business application needs. The two Visionaries in this year's report are both new: Splunk and Datadog. Splunk, who owns SignalFX, acquired Omnition in September, is in the midst of integrating SignalFx's real-time streaming and analytics platform and Microservices APM product with Omnition. Having only started offering an APM solution in 2017, Datadog has quickly risen in the ranks after an IPO last year and investments in a high-touch, multichannel enterprise sales model.
Eight vendors fill the Niche Players space, showing the dynamic state of APM solutions as new capabilities are added. Riverbed has sought to unify its DEM and traditional APM capabilities, with improved workflows between EUEM and Aternity APM. IBM's current APM solution, Cloud App Management, is set to introduce automatic performance baselining and deeper Red Hat Ansible integration following IBM's acquisition of the vendor last year. Instana, a newcomer to the report, has seen adoption of its products among modern operations teams but has yet to extend monitoring capabilities beyond APM. While Oracle's APM solution is only a small part of its business, the company has still made improvements to its APM portfolio, including a synthetic transaction recorder.
SolarWinds's APM is based on technology acquired from various sources and the vendor continues to work on better integration of the various products in its monitoring portfolio. Tingyun operates primarily in the Asia/Pacific region and has consolidated Tingyun App, Tingyun Browser, and Tingyun Network into a single product, Tingyun DEM. ManageEngine has been offering APM since 2004 but has yet to incorporate features such as collection from logs, endpoint devices and network performance monitoring (NPM). Finally, Micro Focus continues to offer a broad suite of monitoring tools beyond APM, but its application monitoring solution seems to only be receiving maintenance updates.
---
Looking for a solution to help you improve your network performance? Our Network Monitoring Buyer's Guide contains profiles on the top network performance monitor vendors, as well as questions you should ask providers and yourself before buying.
Check us out on Twitter for the latest in Network Monitoring news and developments!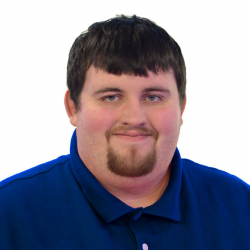 Latest posts by Daniel Hein
(see all)