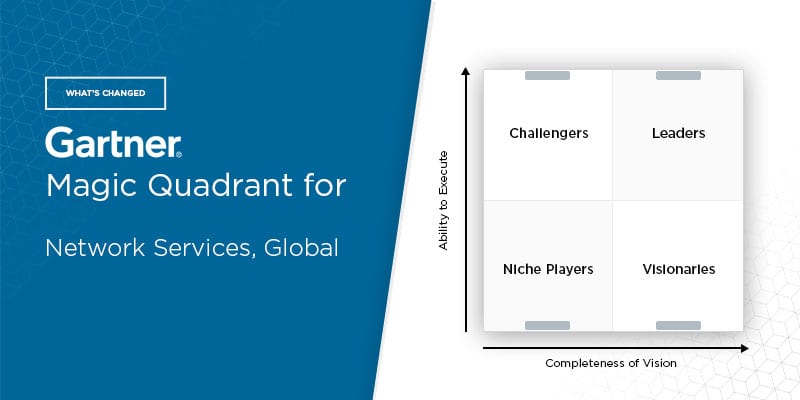 The editors at Solutions Review highlight what's changed since the last iteration of Gartner's Magic Quadrant for Network Services, Global and provide analysis of the new report.
Analyst house Gartner, Inc. has released its 2020 Magic Quadrant for Network Services, Global. Gartner defines this market as "the provision of fixed corporate networking services with worldwide coverage." The researchers at Gartner note that the market is undergoing a major transformation as companies deploy new services and business models that focus less on large-scale infrastructure — enabled due to new generations of software-based network technologies being released.
For this report, Gartner evaluated vendors based on three key global network services: WAN Transport Services, Carrier-Based Cloud Interconnect (CBCI), and Managed WAN Services. Gartner also highlighted emerging network services that will be evaluated: Network on Demand (NoD), Network Function Virtualization (NFV), and Virtual Customer Premises Equipment (vCPE).
According to Gartner, companies are focusing more and more on network services that provide greater agility and the ability to enable cloud services and Internet of Things (IoT) deployments. Smaller service providers and more niche offerings have gained traction because of this, especially as-a-service solutions. Gartner also pointed out how new network services require a platform-based approach, moving the trend away from customized solutions to off-the-shelf offerings.
In this Magic Quadrant, Gartner evaluates the strengths and weaknesses of 20 providers that it considers most significant in the marketplace, and provides readers with a graph (the Magic Quadrant) plotting the vendors based on their ability to execute and their completeness of vision. The graph is divided into four quadrants: Niche Players, Challengers, Visionaries, and Leaders. At Solutions Review, we read the report, available here, and pulled out the key takeaways.
The Leaders quadrant featured a four-way battle between AT&T, NTT, Orange Business Services, and Verizon for the rightmost and topmost spot. AT&T has expanded its SD-WAN offering beyond its primary VMware offering as well as expanding its VNF ecosystem. NTT merged many of the networking companies it owned last year, boosting their service capability; Gartner highlighted the vendor's NoD solutions. Orange currently offers the broadest global coverage of the providers in the report with a comprehensive NFV and vCPE service. Verizon also boasts impressive NFV and vCPE services as well as NoD capabilities and one of the largest internet backbones on the market.
The other three Leaders, BT, Tata Communications, and Vodafone, all offer strong network services in the regions they concentrate on. Though BT's U.S. operations aren't as large as other vendors, the company offers managed SD-WAN globally and has all-inclusive NFV and vCPE features. Tata has a strong foothold in APAC, Africa, and the Middle East, and recently rolled out a global NFV service with uCPE devices and 30 service nodes. Vodafone recently completed the acquisition of Liberty Global's European cable networks, strengthening its European coverage and complementing its EMEA focus.
For both the Challengers and Visionaries quadrants, vendors had a fairly similar score for the ability to execute, but the completeness of vision varied significantly. CenturyLink pulled ahead of the other Challengers thanks to its growing attention to the APAC market and expanded Ethernet coverage in the region. Telefonica has strong NoD capabilities and a strong presence in Europe and Latin America, though its CBCI offering is currently very limited. T-Systems' European coverage and fully managed SD-WAN were highlighted by Gartner, though the analyst house did cite its lacking NoD functionality.
Masergy led the Visionaries quadrant with its mature global NFV and vCPE platform as well as its NoD service and AIOps capabilities. However, Gartner pointed out that the company's network infrastructure is static, with little to no growth in a number of global regions and lack of experience supporting large international networks. Colt Technology Services has strong coverage in Europe and Asia with its CBCI, NoD, and SD-WAN capabilities — though its lack of network infrastructure in Latin America, the Middle East, and Africa sets it back.
Gartner named eight Niche Players in the report; GTT is positioned the highest on both axes thanks to a series of recent acquisitions and CBCI service, though the company does have a lack of NoD features. Telia has a long track record as a global Internet backbone but has less experience outside the Nordic region, while Telstra offers managed SD-WAN coverage that works well in the APAC region but falls short in other places. Global Cloud Xchange has no NoD services and limited NFV and uCPE capability, but has been providing managed hybrid WAN for a long time.
Singtel has expanded its NFV offer to four APAC region countries and has an extensive APAC region subsea cable network — but has limited knowledge with larger global networks. Sprint and PCCW Global are both planning to deploy vCPE and NFV services in 2020; however, Sprint currently has no plans to offer NoD and has a small footprint outside the U.S. and PCCW has limited experience with global managed network services. Finally, China Telecom Global has strong network coverage in China and APAC and launched a premium Internet service in both regions, but has no plans to develop NFV or vCPE capabilities.
---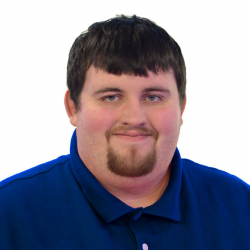 Latest posts by Daniel Hein
(see all)