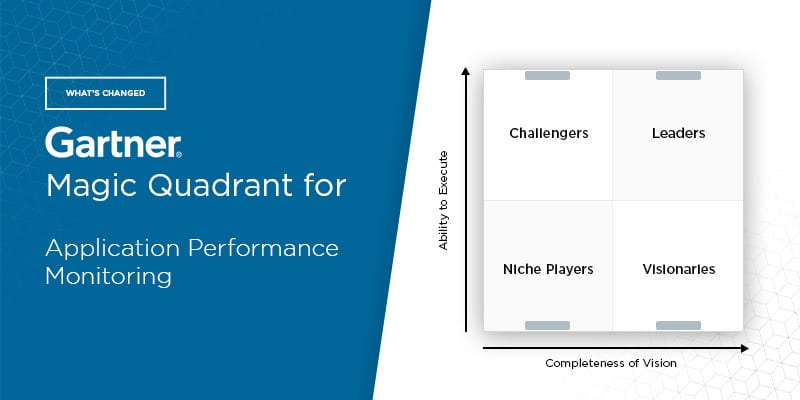 The editors at Solutions Review highlight what's changed since the last iteration of Gartner's Magic Quadrant for Application Performance Monitoring and provide an analysis of the new report.
Analyst house Gartner, Inc. recently released its 2021 Magic Quadrant for Application Performance Monitoring. Gartner defines application performance monitoring as "software that enables the observation of application behavior and its infrastructure dependencies, users and business key performance indicators (KPIs) throughout the application's life cycle. The applications being observed may be developed internally, as packaged applications or as Software as a Service (SaaS)."
In the report, Gartner highlights 17 providers of application performance monitoring tools: Alibaba Cloud, Aternity, Broadcom, Cisco (AppDynamics), Datadog, Dynatrace, Elastic, IBM (Instana), ManageEngine, Microsoft, New Relic, Oracle, Solarwinds, Splunk, and Tingyun. At Solutions Review, we read the report, available here, and pulled out the key takeaways.
Dynatrace once again continues its leadership of the Leaders quadrant, with extensions to the analytics capabilities of its Davis AI engine on the way and expanding its presence in cloud provider marketplaces. Owned by Cisco, Appdynamics is expanding its global reach, already having a presence in emerging markets like India and Brazil and future plans for more reach in EMEA territories. Alongside its new pricing model, New Relic's SaaS option supports large deployments that analyze millions of metrics per minute and petabytes of telemetry data. The final Leader, Datadog, has focused on developing and releasing new products through acquisitions and in-house developments.
Aternity and Microsoft made up the Challengers Quadrant while Splunk and Elastic filled the Visionaries segment. Aternity is increasing its digital experience monitoring and endpoint visibility capabilities and improved support for open telemetry and related technologies. Microsoft is working to integrate its classic Application Insights functionality and capabilities into Azure Monitor via Workspaces to create a unified application monitoring platform. Splunk's acquisitions of Plumbr, Rigor, and Flowmill give users access to multiple monitoring and security products, while Elastic delivers numerous models all include common APM features and capabilities.
Rounding out the report are the seven vendors in the Niche Players quadrant. Broadcom's APM features are mainly focused on IT operations with automation capabilities and support for hybrid cloud environments on the way. IBM's acquisition of Instana brings a single straightforward pricing model and an expectation that Instana will replace IBM's existing APM solutions. Alibaba Cloud's Application Real-Time Monitoring Service puts a strong emphasis on integrating open-source standards and products.
Oracle provides APM services as a SaaS solution for its customer base with a broad and direct presence across the globe. Boosting Solarwinds' APM capabilities is a strong complementary suite of products, covering much of the typical IT operations workload. While Tingyun mostly focuses on the Chinese market, the vendor has built many of its components and capabilities using modern open-source technologies. Finally, ManageEngine is a good choice for smaller enterprises with limited budgets and staff thanks to its serverless monitoring and digital experience monitoring features.
---
Looking for a solution to help you improve your network performance? Our Network Monitoring Buyer's Guide contains profiles on the top network performance monitor vendors, as well as questions you should ask providers and yourself before buying.
Check us out on Twitter for the latest in Network Monitoring news and developments!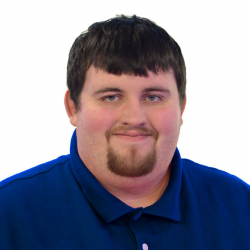 Latest posts by Daniel Hein
(see all)