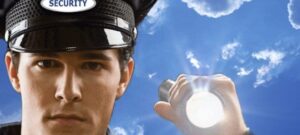 Cloud Security, which includes cloud-based Identity and Access Management as well as Identity as a Service (IDaaS, has seen strong market growth in the last several years as more and more small, medium and large enterprises have moved to take advantage of the cloud and as various predators have sought to take advantage for those same enterprises in turn. Defending yourself and your company from cloud-based threats has therefore become urgent, and a new report by Research and Markets aims to help guide market participants through the ins and outs of this rapidly expanding industry. Here's an excerpt from the report summary:
The cloud security market is growing rapidly with the increasing use of multi-platform devices and huge workforce accessing the private networks from cross border offices. The cloud based security services market is segmented on the basis of the services, industry verticals and the deployment models. The various services provided by the cloud security vendors include cloud IAM/IDaaS, data loss prevention, web security (web application firewall), email security, cloud IDS/IPS, encryption, SIEM, BCDR, network security, cloud database security and virtualization security. In current scenario it has become extremely important for the companies to maintain identity and access of their employees, which has resulted cloud IAM/IDaas to become the most popular cloud security services. Email and web security services have also gained traction due the growing business security risks associated with it. This report expects an increasing adoption of the cloud security services as major vendors are bringing cost effective and technologically advanced solutions and are aggressively investing and rigorously working towards research and development of the cloud security solutions.
The 146 page report includes an overall market overview as well as analysis and and forecasts for various market segments, such as by service, by vertical, and by geographic region. Also included are analyses of ten vendors' offerings in the space of cloud security, including those by CA Technologies, IBM, and Symplified. Overall, the expectation is for continued growth as a result of cloud adoption. Be forewarned, however: the report will cost you a pretty penny. The asking price is $4650.00 for a single user, and up to $9,000 for enterprise-wide access. For the opportunity to buy report itself, click here. For the press release about the report, click here. For Solutions Review's free Identity and Access Management Buyers' Guide, click here.