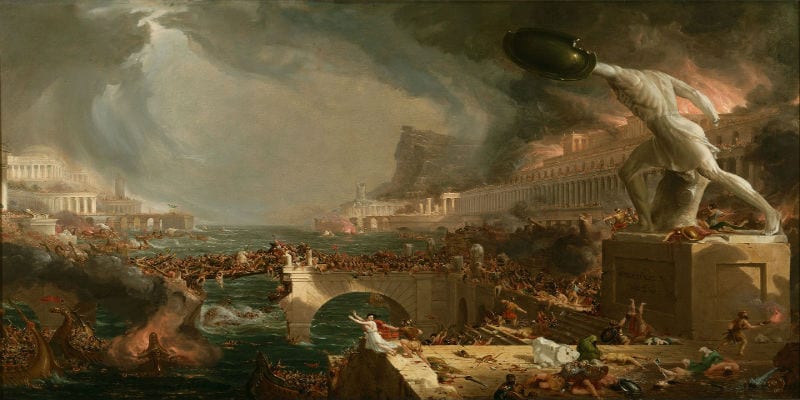 In a survey by the Ponemon Institute and Raytheon, 54% of 1,100 senior-level IT security professionals believe their enterprise's cybersecurity policies will either stay the same or decline in the next year. At the same time 80% of respondents said a breach would be devastating to their business.
Additionally, of the respondents 67% believe cyber extortion and ransomware will increase in both frequency and severity in the next year, and 60% say that nation-state attacks will also increase…possibly leading to a cyber-war.
Takeaway: The prospect of a cyberwar is a terrifying one, and rightly so; we've never seen a full-scale war conducted entirely online. But given how much of our lives and businesses exist in the digital world, it is far from an impossibility. What is worse is that it is unclear if the government can actually protect their citizens from such an attack. We're still learning and disagreeing on the full extent of the 2016 Russian hack, and more such nation-state attacks are coming in.
Cybersecurity is still in the hands of individual enterprises, and therefore finding a solution that can adequately protect your data and your network is more important than ever. Plenty of enterprises have neglected cybersecurity in the past, believing they aren't a big enough target for hackers. But in this new age, everyone with anything can become a target. Don't think yourself beneath notice. That is how empires fall. 

Latest posts by Ben Canner
(see all)