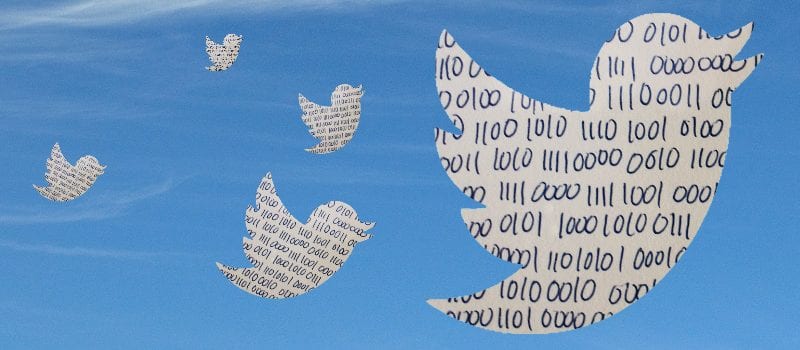 Welcome back and Happy New Year to all! Let's start with an easy question: who are the top InfoSec Leaders you need to follow on Twitter? 
After a week of vacations—or if not vacations than a lighter workload—it's time to return to the full swing of things and dive back into the cybersecurity action. And where better to dive in than among the 243 million active users of Twitter?
The sheer informative power of Twitter as a medium cannot be overstated. It's a place where the latest Information Security (InfoSec) industry news and trends can be shared, analyzed, and discussed quickly and globally by both professionals and industry followers. But where do you start? Who's a legitimate voice in the InfoSec field to follow? Who in other words are the InfoSec Leaders to follow? 
Here are 18 of our favorite influencers and thought leaders in the InfoSec Twittersphere, presented here in alphabetical order.
Adrian Sanabria
Adrian Sanabria is a Senior Analyst at 451 Research with more than 13 years of enterprise security experience and a background in system administration and architecture.  Adrian is involved in various volunteer projects within the security community, such as the National Board of Information Security Examiners' (NBISE) efforts to provide analysis on information security job roles and hiring through the Operational Security Testing Panel and the Penetration Testing Execution Standard (PTES).
Anton Chuvakin
Anton Chuvakin is a Research Director for Gartner's Security and Risk Management Strategies team and formerly Director of PCI Compliance Solutions at Qualys and Chief Logging Evangelist with LogLogic. Chuvakin writes reports and blog posts for Gartner and keeps a personal blog full of valuable insight on SIEM and Security Analytics.
Asher Wolf
Australian-based cybersecurity journalist, information and digital rights activist, Asher Wolf is a frequent writer for the Register, the Guardian, and SC Magazine; in other words, some of the most important voices in InfoSec. She's a genuinely insightful voice on data leaks and digital rights, and can be pretty funny to boot.   
Augusto Barros
Augusto Barros is the author of the popular Security Balance blog and has been working in Information Security for over a decade. Barros is currently working as a Research Director at Gartner, where he focuses on security and risk management. Barros' strong InfoSec background, as well as his writing skills, make his Twitter feed a great resource for S&R pros looking to stay abreast of the latest research.
Brian Honan
The Founder and Head of Ireland's Computer Security Incident Response Team (CSIRT), Brian Honan is also a Special Advisor on Internet Security to Europol, and an InfoSec Consultant, Blogger, and Author. His impressive resume is indicative of the impressive volume of tweets he puts out each day, from major InfoSec headlines to analysis pieces.
Brian Krebs
Brian Krebs is an independent investigative journalist covering cybercrime. Krebs was formerly a security reporter at The Washington Post and is currently the author of the popular Krebs on Security blog.  At The Washington Post, Krebs won widespread recognition for his work exposing some of the biggest corporate data breaches of all time, such as the ones at Target and Home Depot.
Eleanor Dallaway
Eleanor Dallaway is the editor of Infosecurity Magazine, a popular UK-based website covering InfoSec news, trends, and best practices. Dallaway tweets on information cyber threats, vulnerabilities, and other trending stories.
Gideon T. Rasmussen
Information Security Executive, Program Architect, and the self-proclaimed InfoSec Jedi, Gideon Rasmussen is excellent source of direct industry headlines with an enterprise-level focus. He has an especial focus on cybersecurity issues for financial institutions.
Graham Cluley
Graham Cluley is a British security blogger and the author of GrahamCluley.com. Cluley was inducted into the InfoSecurity Europe Hall of Fame in 2011 and was given an honorary mention in the "10 Greatest Britons in IT History" for his contribution as a leading authority in Internet security—which is a pretty lofty honor.
Josh Corman
Cheif Security Officer of PTC, philosopher and strategist and co-founder of IamTheCavalry.com, Josh Corman has proven an an excellent content curator on Twitter. His content is often funny and insightful, which can be a welcome change of pace to our at-times grim industry.  
Kate Moussouris
Kate Moussouris is the founder of Luta Security and former Chief Policy Officer at HackerOne. She has extensive experience in the field, having worked at Microsoft and Symantec for several years and she has spoken at a number of high-profile conferences, including RSA.
Magen Wu
The Senior Security Consultant of Boston-based SIEM vendor Rapid7 who shares her mutual interests in InfoSec and Psychology. As such, she explores how they interconnect and how we can use those insights to fight hackers more effectively.
Melissa Elliott
A self-described "infosec supervillain," Melissa Elliot is a professional Application Security Researcher at Veracode who is extremely active on Twitter. Elliott tweets about programming, security, as well as fiction writing.
Neira Jones
Neira Jones is an advisor and speaker on financial tech and payments. However, she's also a  fascinating curator of security technology news and opinions. Her InfoSec content is almost always must-reads that provide significant food for thought.
Paul Asadoorian
Paul Asadoorian is the founder of Security Weekly, a popular series of podcasts and webcasts covering security-related topics. Asadoorian was formerly an instructor at the SANS Institute. He currently works as a product evangelist for Tenable Network Security.
Richard Bejtlich
Richard Bejtlich is the chief security strategist at FireEye and the author of TaoSecurity, a popular blog that views digital security through the lens of military history and 'strategic afterthought.' Bejlich's tweets reflect this unique perspective, and while it may take some figuring out for those without history degrees it's a valuable perspective.
Rick Holland
Rick Holland is a CISSP and a former vice president and principal analyst at Forrester Research, where he focused on Security & Risk (S&R), providing strategic guidance on security architecture, security operations, and data privacy. Holland's research (and his Twitter feed, for the most part) focuses on incident response, threat intelligence, vulnerability management, penetration testing, red teaming, malware analysis, and email and web content security.
SC Media
One of the top magazines in the InfoSec field, and the organizers of the SC Conference, SC Media is perhaps one of the most direct sources for headlines and analysis on Twitter for cybersecurity. Indeed, it represents a good place to start for your hunt for good sources.
If you want to learn more about the InfoSec Leaders among SIEM vendors, why not check out our SIEM Buyer's Guide? We outline the top solution providers, InfoSec Leaders, and key capabilities for SIEM!

Latest posts by Ben Canner
(see all)