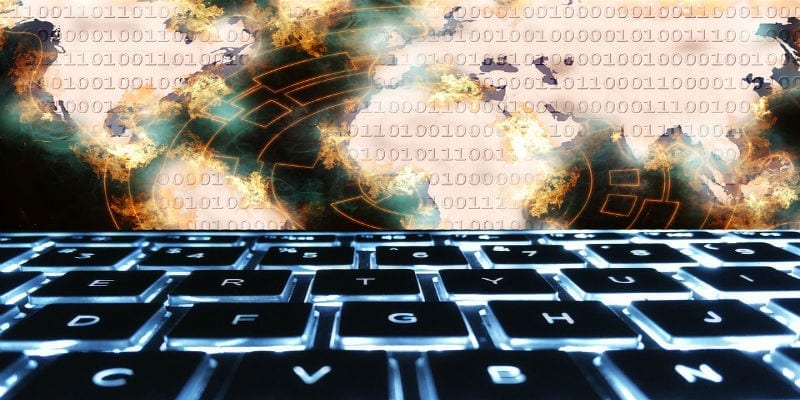 Solutions Review lists four key cybersecurity certification courses available on Whizlabs IT security professionals can take right now.
Are you a cybersecurity professional looking to gain new knowledge or brush up on your skills? Do you want to earn a cybersecurity certification but don't know how to prepare yourself for the exams? Online learning programs offered through websites like Whizlabs allow cybersecurity professionals to practice their knowledge and sharpen their skills through digital lectures and interactive guides.
Below, we list four cybersecurity certification courses offered by Whizlabs. These courses allow users to validate and demonstrate their cybersecurity tool skills through some of the most demanded certification programs; in addition, these certifications can help open up new job opportunities and new ways to innovate your company's InfoSec platform. Click GO TO TRAINING to learn more and register for the course today. 
4 Key Cybersecurity Certification Courses on Whizlabs
This course enables users to learn the basics of SSL/TLS with their practical applications. Secure Sockets Layer (SSL) and Transport Layer Security (TLS) are the cryptographic security protocols. The program includes over 3 hours of training videos, 8 lectures with exhaustive coverage, and unlimited access. The only requirements to learn SSL/TLS basics refer to a basic understanding of internet security and encryption. SSL/TLS certificates are proven instruments for safeguarding network communications.
---
Users can use this course to prepare for the CompTIA PenTest+ certification and get ready to validate their cybersecurity skills in penetration testing and vulnerability assessment. This course is largely self-directed as it includes a free test, a practice test, and an online exam course. The latter focuses on both hands-on exercises and performance-based questions; also, it tests your skills, knowledge, and ability to different penetration tasks on systems. Learners also get a free test with 15 unique questions on the CompTIA PenTest+ certification exam.
---
The Certified Ethical Hacker (CEH) certification is an InfoSec Cyber Security certification program that validates your skills in an ethical hacking methodology. Whizlabs provides both a free practice test and a paid practice test, both of which are mobile accessible and come with expert support. The questions in the practice tests cover all exam objectives of the Certified Ethical Hacker certification exam thoroughly. Learners could find a total of 250 unique questions with Certified Ethical Hacker practice tests on Whizlabs.
---
Intended for Ethical Hackers and Pentesters, Kali Linux for Ethical Hackers and Pentesters training course helps you discover the world of Ethical Hacking and Penetration Testing with Kali Linux. This course features close to six hours of training videos, 49 lectures of extensive coverage, and unlimited access. Learners can find appealing and simply organized videos for covering all important aspects related to Kali Linux and its applications in ethical hacking and penetration testing.
---
Those are 4 key cybersecurity certification courses available on Whizlabs today. You can learn more about InfoSec from the SIEM Buyer's Guide. 
Solutions Review participates in affiliate programs. We may make a small commission from products  purchased through this resource.

Latest posts by Ben Canner
(see all)