As part of Solutions Review's Premium Content Series—a collection of contributed columns written by industry experts in maturing software categories—Rick Veague, Chief Technology Officer, North America at IFS, argues that companies can rely on cloud cybersecurity and assistance from cloud solution providers to safeguard operational efficiency, ensure business continuity, and develop a security-first culture.

In today's data-driven world, data breaches and cyber-attacks—such as those using ransomware—continue to grow in sophistication and scale as targets shift and cyber-criminal techniques become more refined. Between 2019 and 2020, ransomware attacks rose by 62% worldwide and 158% in North America alone, jeopardizing mission-critical operations for business across almost every sector. But with the proper measures in place, companies can build a security-first culture into their software architecture to mitigate the likelihood of attacks.
The spate of significant cybersecurity attacks had firmly placed security at the forefront of business agendas in 2021 and continues to be top of mind for 2022. The Colonial Pipeline attack and the biggest ever cyber-attack in food production, which targeted JBS, are constant reminders that no sector is safe from the ever-increasing cyber threats. The pandemic became a critical tipping point in the cyber arms race—with widespread disruption and the mass shift to remote working driving both the effectiveness and volume of attacks. 
Experts now predict that global cyber-crime costs will grow by 15% per year and reach $10.5 trillion by 2025. Businesses must prioritize security or risk the devastating impacts of a cyber-attack. The growth in cloud deployments and the need to ensure continuity on all mission-critical business operations is driving growth in reliable cloud security solutions—and this trend is only expected to increase in the coming years. The cybersecurity market worldwide is estimated to reach $281.74 billion by 2027.
What Does a Security-First Culture Look Like?
While there are several approaches to making cloud cybersecurity a priority in a security-first culture, the focal point should be shifting away from hybrid cloud, tighter access controls, up-to-date compliance measures, and reducing burdens on existing IT teams. With the four steps below, businesses can learn to better defend their systems and data from encroaching cyber-attacks. 
1) Phase-Out Outdated On-Premise Systems
There is no better place to start tightening security than with legacy systems. Due to recent developments in cloud and Software-as-a-Service (SaaS) applications over the past twelve months, outdated on-premises systems are now more vulnerable than patchwork cloud systems. With research showing that over 10,000 new malware threats are discovered each hour, companies that still rely on legacy solutions without a reliable set of maintenance and update processes will continue to expose themselves to inflated cybersecurity risks.  
Often, even a hybrid cloud approach is not the solution to foolproof cybersecurity as companies rely on the security of their infrastructure and the IT team's ability to maintain applications and keep operating systems up to date. However, with complete cloud adoption, businesses can rely on the extended built-in configurations, capabilities, and security patching to ensure that vulnerabilities are kept to a minimum. For instance, an all-in approach relies on AES-128 or AES-256 encryption layers to protect data in storage and in transfer. This extra level of protection can block any potential attackers attempting to access information in the database, helping companies significantly raise their defense measures. 
2) Tighten Access Controls with the Right Cloud Architecture
To experience the highest levels of security measures, choosing a cloud computing architecture that is the correct fit for the organization is vital. For instance, a single-tenant architecture can help companies benefit from greater management control and higher isolation levels. These are perks they would not receive from a multi-tenant hosting architecture. This removal of access points allows companies to dramatically reduce the risk of data inadvertently falling into unauthorized hands. If a cloud neighbor becomes compromised by a cyber-attack, a single-tenant architecture can ensure that the customer remains isolated from the threat and their data is left intact. 
3) Ensure Greater Compliance, No Matter the Industry
In light of the recent increase in cyber threats, many regulated industries, such as manufacturing and aerospace & defense, now have to comply with stricter cybersecurity controls but often lack the infrastructure to support this. For instance, data safety regulations and policies, including GDPR and ITAR, require companies to leverage cybersecurity to protect critical business data—and failure to comply can result in huge penalties and fines for businesses. This is where the cloud can make the difference.  
Due to its security-first nature, a cloud solution with the proper technical support can maintain enhanced compliance infrastructures. The right cloud solution can be tailored to certification specifications per industry and allow companies to demonstrate that their IT infrastructure is SOC 1 and SOC 2 compliant. This increased security support ensures that businesses can adhere to various data privacy and protection laws in their particular spheres of operation. 
4) Reduce the Burden on IT Teams with Support From Cloud Experts
The benefits of cloud cybersecurity can be extensive. Still, many businesses often miss out on taking advantage of all of them due to lack of resources—and this is where cloud solution providers come in. With managed services from cloud solution providers, advanced security features are built into every product, process, and service to keep data protected at every layer. This can help businesses maintain good security hygiene from cloud migration to implementation and ongoing support.  
Cloud solution providers have entire teams dedicated to detecting vulnerabilities and conducting patch management. These teams can scan for software vulnerabilities and conduct regular, intensive penetration testing, software security reviews, and external audits. These teams are often larger than the employee size of most businesses. For instance, Microsoft alone has a "team of more than 3,500 global cybersecurity experts that work together to help safeguard business assets and data in Azure." For many businesses with small IT departments, the assistance of cloud solution teams made up of data scientists, security analysts, and vulnerability engineers helps them keep security a top priority 24/7. 
Cover All Cloud Bases to Take Back Control
Sectors from aerospace & defense to manufacturing and service have all seen first-hand the devastating impacts of cyber-attacks, particularly since the pandemic's start. This is where security measures built into supporting software architecture will increase success in the new cyber arms race and ensure that business operations can continue safely and securely, whatever the circumstances.
---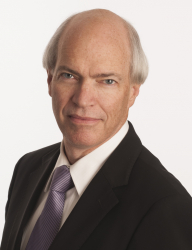 Latest posts by Rick Veague
(see all)