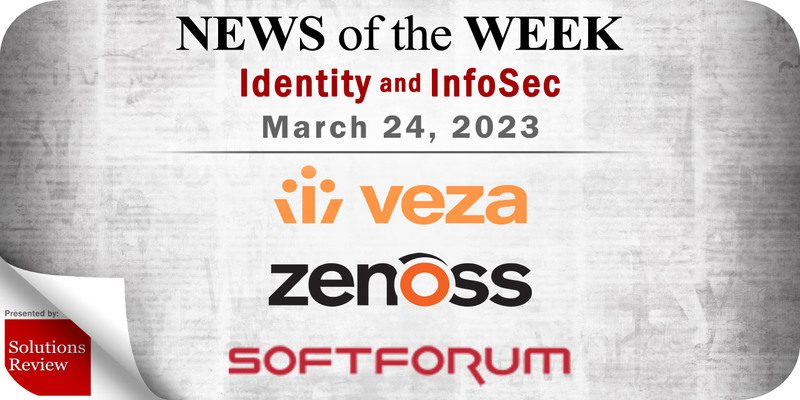 The editors at Solutions Review have curated this list of the most noteworthy identity management and information security news for the week of March 24. This curated list features identity management and information security vendors such as Veza, Zenoss, Softforum, and more.
Keeping tabs on all the most relevant identity management and information security news can be a time-consuming task. As a result, our editorial team aims to provide a summary of the top headlines from the last month, in this space. Solutions Review editors will curate vendor product news, mergers and acquisitions, venture capital funding, talent acquisition, and other noteworthy identity management and information security news items.
Identity Management and Information Security News for the Week of March 24
---
Veza Appoints Jason Garoutte as Chief Marketing Officer
Veza, a data security solutions provider, announced the appointment of Jason Garoutte as its first Chief Marketing Officer. Garoutte has two decades of marketing and operational leadership experience at companies including Salesforce and Twilio. Prior to Twilio, Garoutte served in multiple leadership positions at Salesforce, including Vice President of Sales Operations and Vice President of Product Marketing. He brings extensive operational and marketing leadership experience, including time with public companies, like Salesforce and Blue Martini Software, as well as startups like YesPath and Mintigo. Garoutte earned a Bachelor of Science in Mechanical Engineering from Stanford and an MBA from MIT Sloan.
SecureAuth Announces Partnership with HashiCorp
SecureAuth, a provider of access management and authentication, announced an alliance partnership with HashiCorp, a multi-cloud infrastructure automation solutions provider. The partnership will enable organizations to leverage SecureAuth's advanced passwordless authentication and Multi-Factor Authentication (MFA) device recognition. Starting immediately, HCP Vault customers can leverage SecureAuth's authentication solutions. The SecureAuth solution can thus implement SSO with their product, providing visibility for both parties and allowing SecureAuth to be the credentials gateway for HashiCorp's HCP Vault. This integration bolsters identity security for HashiCorp customers, giving them device trust and passwordless authentication.
Zenoss Launches Identity Management Capabilities
Zenoss Inc., the leader in AI-driven full-stack monitoring, announced it has released identity management capabilities, helping ensure maximum protection of sensitive credentials while in use and at rest throughout the Zenoss Cloud platform. This represents yet another key building block in the security and privacy features Zenoss has released since launching Zenoss Cloud in 2018. Zenoss Cloud connects to secure resources to collect and send health and performance data. The new Zenoss Cloud capabilities provide enhanced security for user credentials, controlling storage and usage under a central service, which is necessary for ensuring best practices are consistently applied.
Quantum Security Specialist Softforum Voted 'Most Innovative Cybersecurity Company'
Softforum, a company specializing in quantum security, announced it has been recognized as the 'Most Innovative Cybersecurity Company' at the '2023 Cybersecurity Excellence Awards'. Cybersecurity Excellence Awards is an international event that honors companies, products, services, and professionals that demonstrate excellence, innovation, and leadership in information security worldwide. The event is produced in partnership with the 300,000-member Information Security Community and recognizes the leading companies in the industry. Softforum has received public attention for its contribution and honored as the Most Innovative Cybersecurity Company of Asia with its information security solutions based on Quantum-Resistant-Cryptography (PQC). The company is recognized in five Cybersecurity Product/Service categories, including Quantum-resistant verified cryptography, Hybrid PQC-based network section encryption, Hybrid PQC-based storage encryption, Hybrid PQC-based de-identification of privacy data, and Hybrid PQC-based biometric authentication.
---
Expert Insights Section
Watch this space each week as Solutions Review editors will use it to share new Expert Insights Series articles, Contributed Shorts videos, Expert Roundtable and event replays, and other curated content to help you gain a forward-thinking analysis and remain on-trend. All to meet the demand for what its editors do best: bring industry experts together to publish the web's leading insights for enterprise technology practitioners.
Creating Strong ROI for Multi-Cloud Solutions Through Compliance & Security
Today's corporations and service providers are decisively moving to a multi-cloud environment. The increasingly complex infrastructure landscape, and the need to create cost savings and business agility, are essentially leaving businesses no choice but to embrace the multi-cloud model, which leverages a mix of public, private, and hybrid cloud services. While the benefits of cloud solutions are evident, including the fact that some platforms actually add more security, a multi-cloud architecture also introduces new areas of exposure. From a compliance and security standpoint, the mixed environment can overwhelm organizations. Many services need to be secured, and a single misconfiguration in one service can result in a costly and damaging data breach.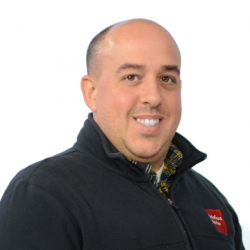 Latest posts by Mike Costello
(see all)