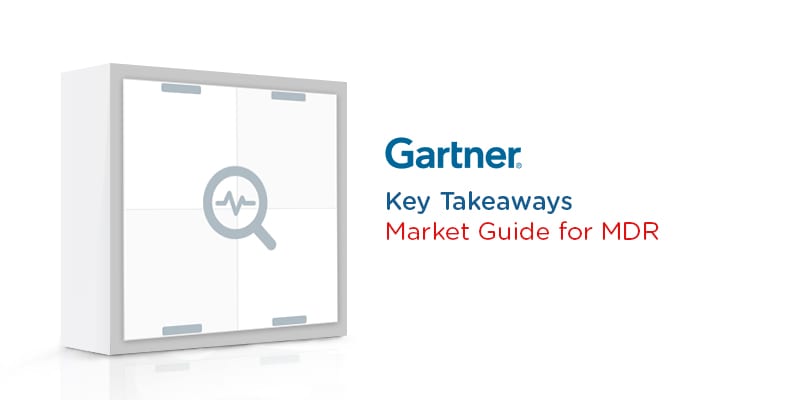 Analyst house Gartner, Inc. recently released its latest Market Guide for Managed Detection and Response (MDR) Services. The researchers' Market Guide series covers new and emerging technology markets as both the solutions and the enterprises' demands develop. Therefore, Gartner's Market Guide can provide a great resource for correlating how a fledgling technology space may meet with current or future needs. 
According to Gartner, "With the focus on early, more chaotic markets, a Market Guide does not rate or position vendors within the market, but rather more commonly outlines attributes of representative vendors that are providing offerings in the market to give further insight into the market itself."
Our
SIEM Buyer's Guide
helps you evaluate the best solution for your use case and features profiles of the leading solution providers and their key capabilities.
Thus, Gartner's Market Guide for MDR doesn't focus on providers. Instead, it aims to provide an overarching perspective of MDR. Gartner does mention vendors to watch as the market develops. A good portion of the vendors included in the report also operate as major players in SIEM.
At Solutions Review, we read the report and pulled out the key takeaways. 
Key Findings from the Gartner Market Guide for Managed Detection and Response
Gartner mentions the following vendors in their MDR Market Guide as Representative MDR Providers: ADT Cybersecurity, Alert Logic, Anitian, Arctic Wolf Networks, Blackpoint Cyber, Booz Allen Hamilton, Capgemini, CI Security, Critical Start, CSIS, eSentire, Expel, EY, Ezenta, GoSecure, IntelliGO Networks, Kudelski Security, LMNTRIX, Masergy, Mnemonic, NCC Group, Paladion, Proficio, Rapid7, Red Canary, Secureworks, SecureLink, and UnitedLex. 
In their Market Guide, Gartner defines MDR as services that "rapidly identify and limit the impact of security incidents to customers. These services are focused on remote 24/7 threat monitoring, detection and targeted response activities."
Also, Gartner notes important capabilities including threat intelligence leveraging, custom analytics and direct communication between the client and MDR service. Additionally, capabilities include human expertise for investigation and response and forensic data. 
As befits the Gartner Market Guide for Managed Detection and Response, researchers offer critical findings and predictions for the services. Importantly, Gartner notes the increasing association between managed EDR and MDR services. Moreover, they acknowledge pure-play MDR services look to expand their services to cover other enterprise security gaps.  
What's the Bottom Line? 
Gartner recommends using MDR services to add 24/7 threat detection. This applies especially to enterprises lacking the mature capabilities to do so themselves.
Further, Gartner predicts that in five years, 25% of all enterprises shall use MDR services.
Indeed, we don't find this prediction surprising. As the cybersecurity staffing crisis continues, more and more enterprises should begin to look to supplement their teams. Preventing burnout should take just as high a priority as fighting dwelling threats.
You can read the full 2019 Gartner Market Guide for Managed Detection and Response here.

Latest posts by Ben Canner
(see all)