LogPoint is introducing native security orchestration, automation, and response (SOAR) features into its SIEM platform, according to a press release on the company's website. These updates will come via LogPoint 7.0 following the vendor's acquisition of SecBI earlier this month. LogPoint 7.0 is expected to launch in December 2021, with detection and response features coming in Q2 2022.
ALERT: Our
Buyer's Guide for SIEM
helps you evaluate the best solutions for your business use case and features profiles of the leading profiles, as well as a category overview of the marketplace and a Bottom Line Analysis for each vendor profile.
LogPoint extracts security events and incidents from logs existing in IT infrastructures and environments of any size. Filtered and correlated real-time results are displayed in dashboards that can be configured based on the specific roles and responsibilities of each user. LogPoint also creates real-time, actionable insights from raw machine data to help increase operational efficiency and streamline compliance for regulatory mandates; this strengthens enterprises' overall security posture. LogPoint gives IT teams insight into all incidents across the digital infrastructure.
When these features launch for the SIEM solution, LogPoint users will immediately be able to apply SOAR to their security operations at the click of a button. Users can repetitive tasks, orchestrate threat remediation workflows, and enable autonomous investigation, prioritization, and execution of playbooks. These capabilities reduce human involvement and speed up incident response, boosting your cybersecurity readiness and responsiveness.
In the company's press release, LogPoint's CEO Jesper Zerland stated: "With the tidal wave of cyberattacks threatening businesses and societies across the globe, a disruption of the way organizations respond to cybersecurity incidents is required. Building on LogPoint SIEM and UEBA to effectively detect threats, orchestration and automation of the response to incidents is key to advancing cybersecurity. Consequently, SOAR will be a capability included in LogPoint to advance foundational cybersecurity."
Learn more about LogPoint's new SOAR features here.
---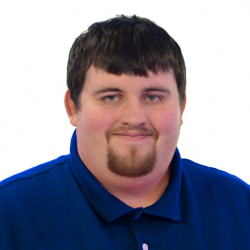 Latest posts by Daniel Hein
(see all)